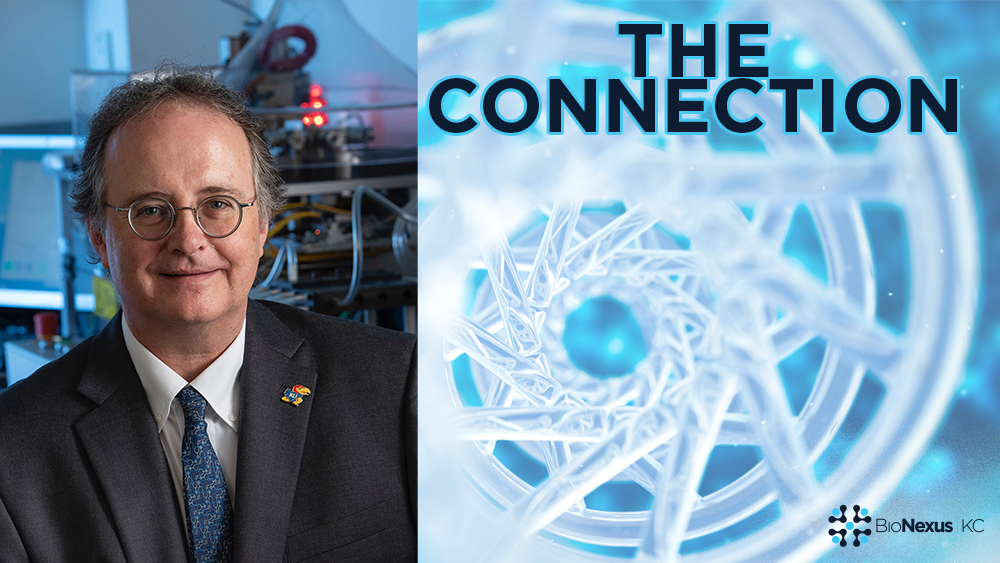 Behind research, clinical trials, and patient visits, there is a complex administration designed to lead, improve, and enhance the organization. Success is a collaborative effort at this level of leadership, and you are either moving forward or losing ground. The mission extends beyond his research for Matthias Salathe, MD, Chair of Internal Medicine, and Interim Vice Chancellor for Research at the University of Kansas Medical Center (KUMC). He aims to maximize the impact of KUMC through top-level recruitment and expanded grant funding.  
Salathe came to KUMC in 2018 to assume the Chair of Internal Medicine role, and he brought his lab with him. "I do basic and translational research, mostly in the space of cystic fibrosis and vaping/smoking," Salathe said. As Chair, his goal is to bring the Department of Internal Medicine into more of a research focus beyond the excellent clinical care. Then, COVID-19 came along. "COVID-19 made that transition more difficult, especially the attempts of outside recruitment," Salathe said. However, even with 2+ years limited by a global pandemic; the NIH grants increased from $4.8M per year when he arrived at KUMC to a current projection of more than $20M. 
Salathe joined KUMC with the objective of reinvigorating and even reinventing the administrative portion of KUMC research by participation in multiple large multicenter clinical trials from the National Institute of Health (NIH). "From that perspective, we were successful during COVID. These and new studies are ongoing," Salathe said.  
A secondary focus was to receive at least an additional NIH's Institutional Development Awards (IDeA) called the Center of Biomedical Research Excellence (COBRE). This effort focuses on directing funding to classically underfunded states. "States like Massachusetts and New York have multiple highly funded universities, so they do not qualify. Since Kansas belongs to the list of low average NIH funding, they are part of the IDeA states. The COBRE on obesity and metabolism was successful and now "allows KUMC to recruit to address this large area comprehensively," Salathe said. 
Salathe grew up in Switzerland and was attracted to medical school organically. "My strengths in high school were in biology, mathematics, and chemistry, so medicine was one of the areas that I considered a huge opportunity. After medical school and some clinical training in Switzerland, I found that the system I grew up in really trained me well for clinical medicine but not necessarily for research, so I sought additional opportunities for such training," Salathe said. "Now, I am a physician-scientist at heart. I am excited about research and hearing about innovative ideas that bring people together. The most successful programs are not usually single laboratories but collaborative efforts." 
Salathe moved to the United States to do a year of research at the Swiss National Science Foundation in Miami but stayed on for a Pulmonary and Critical Care fellowship. He received a Howard Hughes fellowship to complete his post-doctorate work. "I never left after that, and started my research of cystic fibrosis," Salathe said. He lived in Miami for 27 years before moving to Kansas City. He enjoys Kansas City and sees parallels to his home country.  
Despite the difficulties presented by COVID-19, Salathe feels optimistic about the business behind the research and will continue to amplify research efforts at KUMC. "My goal is to strengthen the existing programs, bring people together, and build bigger centers that can apply for bigger grants," he said. Opportunities do not just appear out of thin air, but by attracting and retaining top researchers, Salathe and KUMC can anticipate growth and be future-ready.