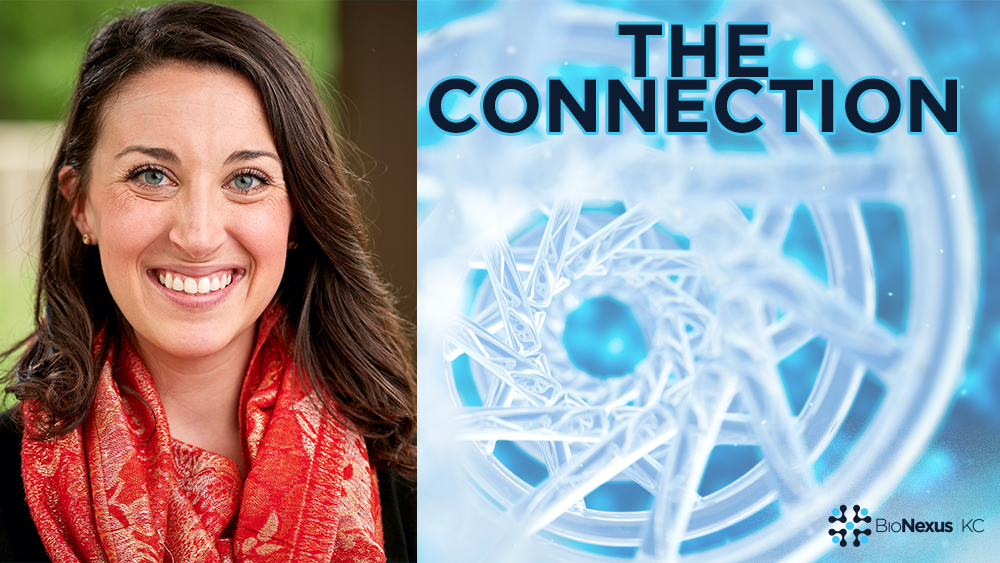 Some conditions are underserved by research and can have a reverberating impact on multiple periods in a patient's life. For people diagnosed with autism spectrum disorder, there can be significant changes in early childhood, adolescence, and then into adulthood. These transitions can be stressful and difficult for parents and families with autistic children. For Kathryn Unruh, PhD, Assistant Research Professor at the Kansas Center for Autism Research and Training (K-CART) at the University of Kansas (KU), the goal is to develop tools to identify differences and provide more accurate and specific treatments to improve the lives of individuals with autism and their family's experience.
Autism is referred to as a spectrum disorder because the symptoms occur in diverse ways and with varying severity. The diagnosis is made by observing behaviors and developmental delays. Unruh sees an opportunity in serving adolescents with autism because modern research has hypothesized that this development milestone is critical. "We often focus on the impacts of autism early in life when social skills and language or communication skills are developing, but then there also is a significant impact during adolescence when individuals are also undergoing major biological and social changes," Unruh said. Unruh focuses on restricted and repetitive behaviors, a core symptom of autism. "Repetitive behaviors are kind of an umbrella term for a variety of behavioral subtypes that we think have different psychological and neurobiological underpinnings," Unruh said. Unruh's research focuses on one of these subtypes, difficulty with behavioral flexibility and change.
Unruh's long-term goals are to develop studies that use a precision medicine approach, like what cancer researchers use. This approach aims to classify individual differences between individuals with autism and then determine how these differences may map onto how an individual will respond to certain treatments or therapies. "With my research, I'd like to map these differences onto alterations in specific brain networks and then ultimately examine the effect of specific treatments on these networks," Unruh said.
Technology is providing new opportunities for Unruh to find these differences. "I use eye-tracking technology to better understand the motivation and reward systems of the brain. Eye movements can be measured in a highly precise way, allowing us to identify small, but meaningful differences between individuals. In my current studies, I look at how the accuracy and speed of eye movements can be changed based on whether the individual is going to receive a reward for performing the task correctly. I then examine how these changes relate to symptoms of autism, such as repetitive behaviors," Unruh said. She also performs these studies during functional MRI scans to measure changes in blood flow in the brain that are related to brain activity, which allows her to understand how specific behavioral alterations are related to how the brain is working.
For Unruh, working with individuals with neurodevelopmental disorders is a family business. Her mother is a school psychologist in Hays, KS, who focuses on early development and autism. Unruh was around other School Psychologists and Speech/Language Pathologists growing up and developed a fascination with the function of the brain and behavior. "I'm someone who wants to know why people are different and why something is going well for one person and not going well for another person," Unruh said.
Unruh grew up in rural Kansas and returned to the area in 2017 to work for KU, where she has found a great support system. "People sometimes forget about Kansas, but the Lifespan Institute is such a wonderful research environment with a rich and prominent history in supporting and advocating for the developmental disability community," Unruh said.
She also enjoys supporting the small business community in Lawrence. Between the KU campus, local restaurants, and her favorite coffee shop, she makes it a priority to stimulate the regional economy. "It's amazing to be part of a community that has rallied over the years to support small businesses. And I love it because I get to know the people who are growing my food," Unruh said.
The solution to underserved populations is to serve them. Unruh knows that with research, consideration, and care, there is an opportunity to improve the quality of life for individuals with autism and and their families during significant life transitions.