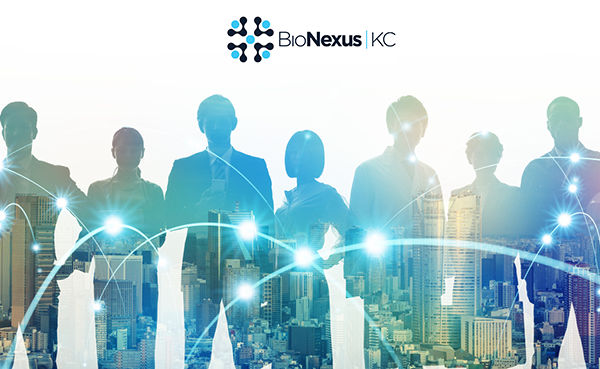 For Immediate Release: January 31, 2023
KANSAS CITY, MO – BioNexus KC, a catalyst for innovation in human and animal health, BioSTL, and the Missouri Biotechnology Association (MOBIO), have won a $2 million workforce training grant. The award will establish the "Bioscience Industry Occupational Training and Equity Collaborative Hub for Missouri (BIOTECH for MO) to level up and meet the demand of the expanding life sciences industry and support underserved job seekers.
BIOTECH for MO will fulfill talent shortages and identify and sponsor employees affected by the pandemic by giving them the skills and training required to fill critical bioscience occupations.
"Our success in human and animal health has been built on decades of regional collaboration and partnership in Kansas City," said Dennis Ridenour, President and CEO of BioNexus KC. "The BIOTECH for MO initiative will equitably invest in preparing Missouri's current and future workforce to play a key role in bringing important medicines and therapies to patients around the world."
In 2022, BioSTL and St. Louis Community College (STLCC) worked closely with ThermoFisher to develop an industry-informed training program to help fill their region's talent needs for life sciences manufacturers. Now, with the support of the Missouri Department of Economic Development (MODED), BioNexus KC will oversee the development of a similar program for employers in the KC region. Employer partners include Thermo Fisher Scientific, Ceva Animal Health, TriRX, Ronawk, KCAS, and MilliporeSigma.
"We are leveraging our partnerships in St. Louis to rapidly develop an industry-informed program at Metropolitan Community College (MCC) and will work with the Full Employment Council of Kansas City (FECKC) to recruit individuals looking to either upskill or make a career change," Ridenour said. "This program would be available for students and professionals across the region, with access to a virtual program through the offering at STLCC."
MCC will hire a Program Director to help customize the curriculum for the KC region and will also renovate space at the Health Sciences Building at the Penn Valley Campus to create the lab space needed for the training program. "MCC will offer access to lab space for hands-on training," said Tyjaun A. Lee, PhD, President of MCC – Penn Valley, "This partnership with BioNexus KC and FECKC will help shape the future of the Kansas City workforce. Education is evolving, and I am confident this effort will bolster our community."
The Full Employment Council of Kansas City, a nonprofit dedicated to connecting KC residents to ladders of economic opportunity through job placement and skills training, will recruit individuals into the training program and provide wrap-around services, such as support services for transportation, as needed.
"The system of support enabled through this partnership will facilitate career achievement and is an excellent way for Kansas City to 'Grow its Own Workforce' through providing training and employment opportunities," said Clyde McQueen, President and CEO of FECKC. "This program will help employ our community at all levels while sustaining the tremendous growth we are experiencing and further anticipate."
This grant, administered by the MODED, is made possible through Missouri's State Fiscal Recovery Funds authorized by the American Rescue Plan Act.
###
About BioNexus KC:
The KC region is a global leader at the nexus of human and animal health, inspiring thinkers from diverse disciplines to combine their efforts for a common purpose — healthcare innovation. For more than 20 years, BioNexus KC has been advancing the region's strengths in digital health, cancer research, health equity, informatics, and rare disease.
BioNexus KC stimulates collaboration, accelerates emerging technology from concept to reality, and creates opportunities at the nexus of:
Human and Animal Health
Urban and Rural Health
Academia and Industry
Kansas and Missouri
About BioSTL:
Since 2001, St. Louis nonprofit BioSTL has laid the foundation for the region's innovation economy with a comprehensive set of transformational programs that advance St. Louis' leadership in solving critical world challenges in agriculture, medicine, healthcare, and other fields. BioSTL has introduced nationally acclaimed initiatives in startup creation and investment (BioGenerator), strategic business attraction (GlobalSTL), physical environment (including the Cortex Innovation District and BioGenerator Labs), entrepreneur support, seed, and venture capital, a diverse and inclusive workforce, and public policy.
About MOBIO:
Missouri Biotechnology Association (MOBIO) is the only statewide membership group that speaks with one voice to advance and champion the life sciences in Jefferson City, across the state, and in Washington, D.C. MOBIO represents the most extensive and broadest cross-section of life science organizations including businesses, higher education, medical research, start-ups, agri-science and related firms involved in research, development, and commercialization of the life sciences. MOBIO connects, develops, and advances the state's bioscience community.
About MCC:
MCC is Kansas City's oldest public institution of higher education; 2022-23 marks its' 108th academic year. The college was founded in 1915 as the Kansas City Polytechnic Institute, changed its name to the Junior College of Kansas City in 1919, and became "Metropolitan" in 1964. Campuses include — MCC-Blue River, MCC-Longview, MCC-Maple Woods, MCC-Online, and MCC-Penn Valley — which educate about 20,000 students annually through credit and noncredit courses and business services.
About FECKC:
The FECKC connects people to opportunities and businesses to people looking for those opportunities. The FECKC provides individuals with priority access to local employers, debt-free training for qualified customers, supportive services, and ongoing assistance. The FECKC offers employers access to well-trained employees, hiring support, screening tools, and more.
Media Inquiries:
Jennifer Lindholm
BioNexus KC – Director, Communications and Marketing
jlindholm@bionexuskc.org
913-314-0235