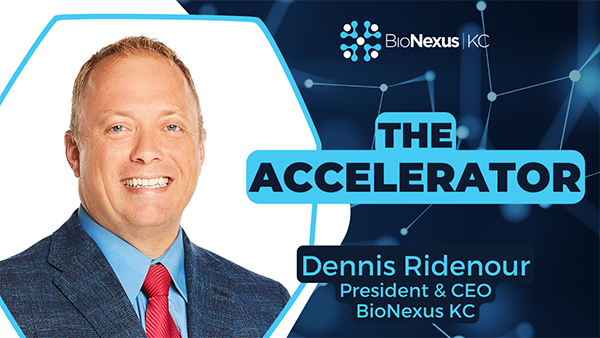 By: Dennis Ridenour | President & CEO of BioNexus KC
Deconstructing systems that create inequalities in health access, treatment, and outcomes demand three elements be applied: Learning. Action. Commitment. One of the primary efforts of BioNexus KC has been supporting the Kansas City Health Equity Learning and Action Network (LAN) since its inception. One-off efforts have made a minor difference, but to affect meaningful change requires participants from all sides to work together.
The KC Health Equity LAN allows BioNexus KC to participate in a widespread collaborative effort to develop initial assessments, systemic evaluations, uniform measurement, and organized strategy. We are proud that nearly all our stakeholders have joined us in this effort, investing their time, money, and data to make a significant regional impact.
Since 2021, the KC Health Equity LAN has launched 15 unique health equity projects, of which BioNexus KC is actively involved in three:
Building Infrastructure to support health equity by developing REL data capacity in partnership with KC Health Collaborative and Blue KC
Physician Pipeline Project led by Mission Vision Project Kansas City to increase healthcare workforce diversity
Identification & usage of health equity vulnerability indexing to improve and decrease disparities for high-risk patients in partnership with Abada Health and Samuel U. Rodgers Health Center
Our region does well in recognizing when something is more significant than any one company or organization. To that end, the KC region is stepping up to improve the system, and our stakeholders refuse to allow competition, pride, or business interests to interfere or slow down progress.
This collective has produced valuable resources like training, tools, and shared expertise that create meaningful changes to systems, policies, practices, and structures that eliminate disparities in healthcare. This change is gaining momentum, but we must continue bringing everyone along on this journey. Health inequality didn't happen overnight, and the solution will take time to build and execute. But through our learning, action, and long-term commitment approach, we are on the right path, and each step will benefit the Kansas City community.