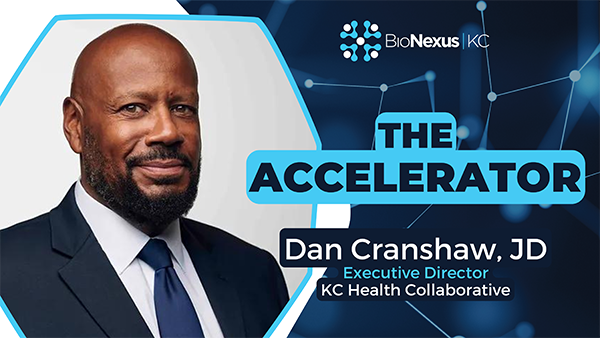 By Dan Cranshaw, JD | Executive Director | KC Health Collaborative  
For those of us working to advance health equity, the recent Supreme Court ruling on affirmative action was another sobering moment.  Inclusive academic training, especially in healthcare, is essential, and now that the Court has removed affirmative action as a tool, educational institutions must, as Dr. Ruth Simmons stated in a recent edition of The Health Disparities Podcast, "reorganize activities to make sure that they are insulated from future assaults as a consequence of shifts in political power."  
However, academic institutions are not the only ones that need to be "insulated from future assaults" resulting from the electoral process. So, organizations must also ground their work in social justice and racial equity. Within two weeks of the US Supreme Court's ruling in Students for Fair Admissions, Inc. v. President and Fellows of Harvard College, No. 20-1199, (U.S. June 29, 2023), which banned the use of race in college admissions, 13 state attorneys general issued a letter to Fortune 100 CEOs citing the case to demand that their companies end all DEI practices because they were racially discriminatory, "invidious, and unlawful." 
Even though the Harvard ruling was limited to college admissions, these state officials, not unlike people in our community, seek to expand the impact of this case with neither legal nor factual support. It is clear they intend to use the case to justify terminating efforts to address historic racial inequities and disparate treatment of our Black and brown communities.  
There are two issues at play. First, we should recognize that anyone citing the Harvard case for any proposition other than the use of race in admissions is wrong. Further, their reading of the case provides all you need to know about their commitment to social justice, DEI, and equity. As they say, keep your friends close.  
Second, we must appreciate where the political winds are blowing on the issue of equity. In the same term, the court reversed 45 years of affirmative action precedent, it also rolled back LGBTQ rights when it held that free speech principles allowed a web designer to deny services to same-sex couples. These rulings place all of us on notice that if we want long-term systemic change, the kind that ensures that Black and brown mothers don't die at 3X the rate of white mothers, the kind that ensures that Black and Brown patients don't suffer worse health outcomes than white patients even at the highest-performing hospitals in the country, then our efforts to challenge the status quo have to be informed, intentional, targeted, and sustained.    
 In the future, the Harvard case may be seen as the foundational case for rolling back social justice and equity efforts. But not today.  
 Let's get to work.