Kansas State University Olathe
22201 W. Innovation Dr.
Olathe, KS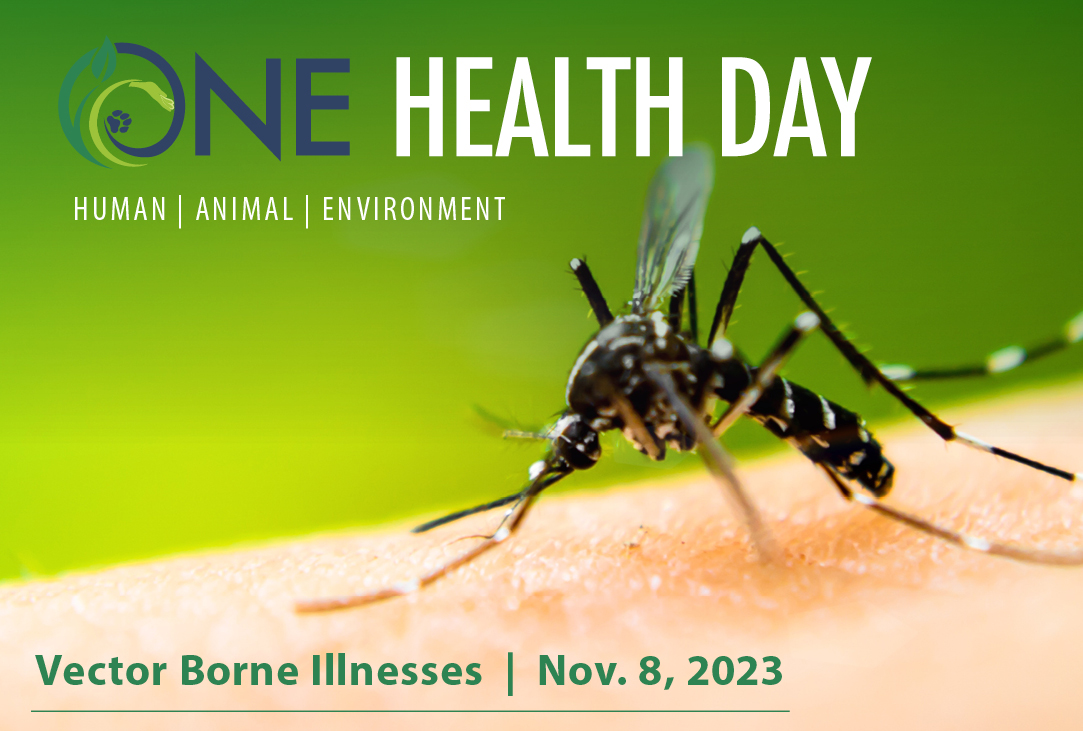 Join us for KC One Health Day on Wednesday, Nov. 8, 2023. This year's theme is Vector Borne Illnesses and will focus on their impact on global health.
Discover the complex demographic, environmental and social factors determining how malaria, dengue fever, West Nile Virus and Lyme disease are distributed and their challenges for outbreak prevention and management.
What are vector borne illnesses?
Vectors are living organisms, such as parasites, viruses and bacteria that transmit infectious pathogens between humans or from animals to humans. According to the World Health Organization, vector-borne diseases account for more than 17% of all infectious diseases causing over 700,000 deaths annually.
Many of these vectors are bloodsucking insects, such as mosquitos, ticks and fleas. These ingest disease-producing microorganisms from an infected host and later transmit them to a new host. While the burden of these diseases is highest in tropical and subtropical areas, all regions of the world are affected by these illnesses and disproportionately its poorest populations.
What is One Health Day?
One Health Day is an international event every fall. It highlights and celebrates the complex interrelationships between human, animal and environmental health — called One Health.
Kansas City One Health Day is our local celebration. The annual event is a collaboration by K-State, BioNexus KC, the KU Edwards Campus and University of Kansas Medical Center.