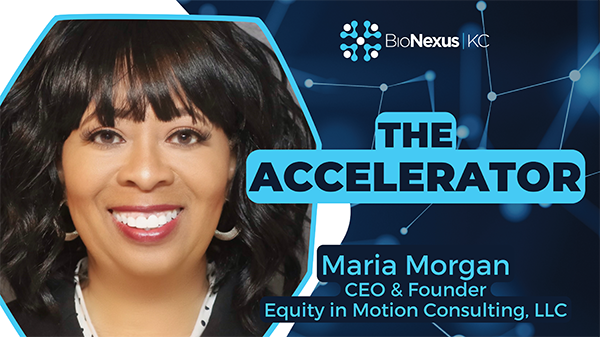 By: Maria Morgan, JD | Equity in Motion Consulting, LLC
I had a terrifying experience when giving birth to my first child. I labored for two full days until my son was deemed to be in jeopardy; immediately, my room went from relative peace to extreme chaos. I had four medical professionals on each arm rushing to insert IVs and more to prepare for an emergency C-Section. Thankfully my outcome was a healthy baby and recovery.
For some Black women, their experience is even more traumatic.
According to the CDC, over 80% of maternal deaths in the US are preventable, despite the increasing maternal mortalities over the last three years.
For every pregnancy-related death, 70 severe maternal morbidity events or spontaneous labor and delivery outcomes result in significant short or long-term consequences to a mother's health.
The US has the highest maternal mortality rate among developed countries. Black women are three times more likely to die from a pregnancy-related cause than White women, regardless of socioeconomic status. Multiple factors contribute to these disparities, including lack of racial concordance with providers, variation in health care quality, limited access to postpartum care, underlying chronic conditions, structural racism, and implicit bias.
Many healthcare organizations are examining the expansion of proven approaches and developing alternative models for delivering maternity care to improve outcomes and reduce racial disparities in maternal morbidity and mortality.
Proven Models that Improve Outcomes
Community-Based Doula Programs
Studies have found that those at high risk for adverse birth outcomes receiving care from doulas, compared with those not receiving care from doulas, are:
Two times less likely to experience a birth complication.
Four times less likely to have a low-birth-weight baby.
More likely to breastfeed.
More likely to be satisfied with their care.
Nurse Midwives
Nurse midwives oversee the spectrum of maternity care. Studies show that the most common ethnicity of certified nurse midwives is White (77.5%), followed by Hispanic or Latino (6.7%), Asian (6.3%), and Black or African American (4.7%). More intentional pipeline investment is needed to train racially and culturally diverse midwives.
Expanding and Improving Reimbursement for Varied Providers
Reimbursement for provider types that have helped reduce adverse maternal and infant health outcomes, including doulas and midwives.
Improving access to postpartum services
In many states, the largest insurer of pregnant people, Medicaid, ends coverage for women 60 days postpartum, which leaves them without critical follow-up care.
Evidence-based, innovative models of care
Some Innovative models of care being explored include freestanding birth centers, group prenatal care, and pregnancy medical homes.
Reproductive and maternal care affects the health and wellness of mom and baby for a lifetime. We must do our part to center the voices of women and families to strengthen reproductive rights, improve health disparities, and utilize proven models for all of us to achieve our optimum level of health.