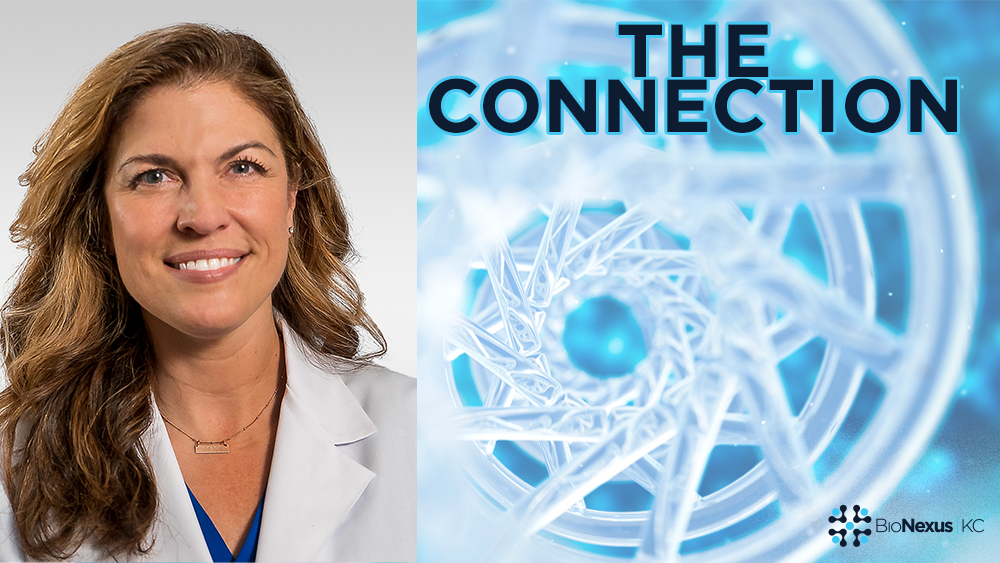 For some, the term servant leader means something different, something more significant. Stefanie Ellison, MD, FACEP, Associate Dean for Learning Initiatives at the University of Missouri – Kansas City (UMKC) and Emergency Physician at University Health (UH), radiates service in everything she does and with everyone she encounters. She exemplifies what is possible when leaders look for new and innovative ways to help.
Ellison started as an ER physician and never stopped adding service to her life. Her next drive towards service was to teach and mentor. This provided the opportunity to sharpen her skills as a physician. "I found in medical education; that you have to refine your understanding beyond just taking care of patients and deeply know what you are talking about to explain and teach it to residents and students," Ellison said.
The experience with her students exposed a shared frustration over the potentially preventable emergencies they were exposed to in the ER. This service addition took Ellison and her colleagues out of the hospital and into the community. "We took outreach to where our patients are and aimed to reduce preventable emergencies, like car accidents, falls, and preventative health care," Ellison said.
This service expansion created a conflict because it would take time away from her family. Ellison had a solution; she called it a 'double dip.' "We have three teenage girls, and they likewise saw the opportunity for community engagement and service. What we found was doing this together, with love for our community, we learn a lot from each other and develop a mutual spirit of engagement," Ellison said.
This ambitious service lifestyle is only possible with this kind of overlap. The family participates and benefits from community involvement and mentorship. "My girls have been with me to many of my medical education events like the poverty simulation; they've sat through classroom lessons and tested themselves and been part of sexually transmitted infection screening instruction. All of this has given them a depth of knowledge to form an opinion and commitment to their healthcare, which has allowed them to carry that knowledge to their friends," Ellison said, "This knowledge is their power of understanding themselves."
Ellison has also spearheaded important community initiatives that focus on improving the health of her patient community. She established funding and leads the UMKC School of Medicine portion of "Our Healthy KC Eastside," a program built to improve the outcomes of COVID-19 patients and other chronic diseases on the east side of Kansas City. She is the faculty sponsor for the local UMKC "Walk with a Doc" program. This international program supports walking for health and partners with the community and other organizations to promote healthy habits like walking and creating a dialogue about people's health.
Ellison's attitude and spirit are contagious. Her peers supported her community involvement, and her efforts wouldn't have made as big of an impact without these volunteers. "These are people running 50–60-hour work weeks and OBGYN, ER residents, and medical students that hear about the events, and they're like, we just have to be a part of this," Ellison said, "we don't want to just react to illness. Not when we can be proactive and reinforce health."
For Ellison, being a servant leader doesn't stop at the end of each workday; it's more than that. It involves her family, colleagues, community, and time. She doesn't want to leave any opportunity to make an impact or achieve an improved outcome on the table. With leaders like Ellison, Kansas City will continue to benefit from diverse and expansive service efforts.