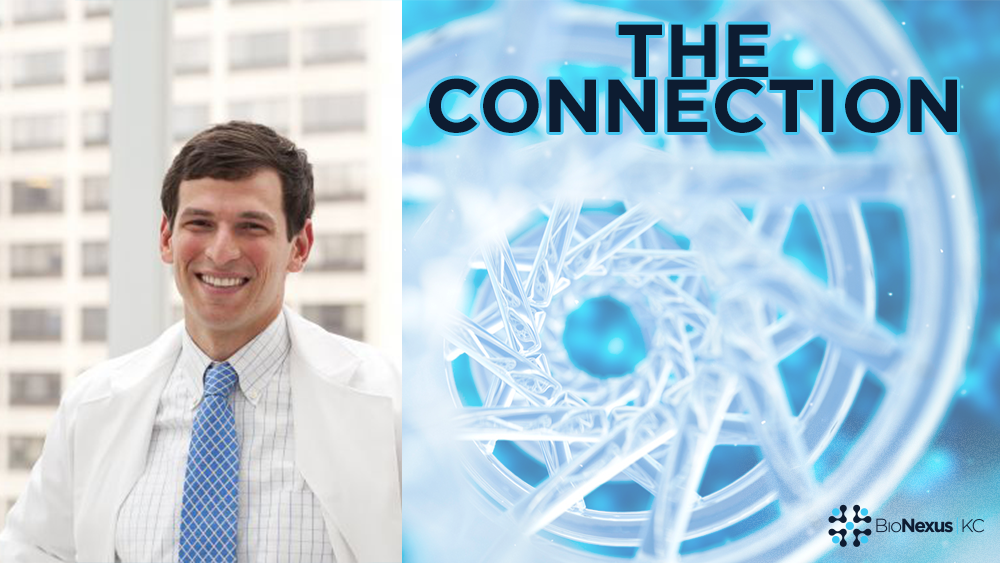 Everyone has many roles to play, and the collaborative result of these roles makes up their identity. However, when one of these roles is threatened, everyone reverts to their most critical role… survivor.  
Dr. David Fajgenbaum's story is both harrowing and inspiring. At 25 years old, while in medical school, he fell critically ill, and his doctors could not identify the cause. "I went from being a healthy student to nearly dying five times in the ICU and having my last rites read to me," Fajgenbaum said. The outlook did not look much better once a diagnosis was made. He had a sporadic disease called Multicentric Castleman Disease (MCD), killing 35 percent of people within the first five years of initial diagnosis. "Being told by doctors that I could count my time left in hours or days really made me want to soak up every second, and it fundamentally changed who I am," Fajgenbaum said. 
During the early phase of his disease, he was frustrated by a cycle of chemotherapy, followed by a relapse. This continued until 2013 when he took his treatment into his own hands. "I came across an immunosuppressant drug that is usually given to people who have received a kidney transplant," Fajgenbaum said. He has not had chemotherapy since and has been in remission for nine years. 
Fajgenbaum, Assistant Professor of Medicine in Translational Medicine and Human Genetics at the University of Pennsylvania, will be the keynote speaker at the BioNexus KC Annual Event. This year's theme, FOCUS FORWARD, deeply connects with Fajgenbaum's life and work. "This experience changed the way I focus. After the tough times, you focus on what you can do today and what action you can take to move closer to your goal," Fajgenbaum said. For him, the opportunity to speak to the region's best and brightest in life sciences is to share three things; the further development of rare disease treatment, the process of repurposing drugs to treat many more diseases, and his experience of living near death. 
Fajgenbaum also feels connected to the mission of BioNexus KC within the region. "Big success is only possible when you bring people together. None of us can do it alone, we need strong collaboration, and that is what you do. I am excited to be a part of this event because, with the right people in the room, this message will hopefully resonate and continue to catalyze the great work in the KC area," Fajgenbaum said. 
Treating every moment with appreciation and reverence has led Fajgenbaum to have a hectic life. Since his remission, he has married, had two kids, wrote the national best-selling memoir, "Chasing My Cure: A Doctor's Race to Turn Hope into Action," co-founded the Castleman Disease Collaborative Network (CDCN), earned his MBA, and, most recently, launched Every Cure, a nonprofit devoted to saving lives by repurposing existing drugs. "I hope to make my story relatable and have people walk away with some of the lessons I learned the hard way. With this mindset and approach, there is a tremendous opportunity to advance and accelerate treatments for patients," Fajgenbaum said.  
After discovering his treatment, Fajgenbaum gets a few new roles to play, husband, father, mentor, innovator, and author, to name a few. His survival instinct not only saved his life but will continue to inspire and impact others. He will share his journey as a physician, researcher, and patient at the BioNexus KC Annual Event on October 20th at The Midland Theatre. To learn more about this event and register, click here.