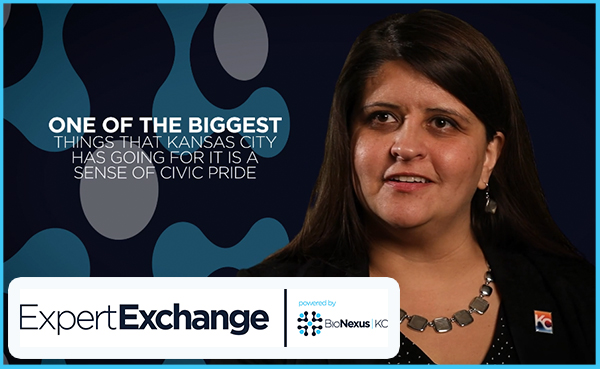 For more than a decade, the regional workforce has had more available jobs than people to fill them. Sheri Gonzales, Vice President of the Civic Council of Greater Kansas City and Director of KC Rising, has solutions for this puzzling problem that have the potential to change lives and elevate the community.
KC Rising aims to establish a shared vision of growth and regional prosperity across both sides of the state line. This initiative is business-led, but also includes stakeholders from education, government, non-profit, individuals, and philanthropists working towards this communal mission. "One of the biggest things Kansas City has going for it is a sense of civic pride. We wear our hearts everywhere, we wear them proudly, and that is important because not every community has that," Gonzales said.
An important quantifier of success for Gonzales and the KC Rising initiative was a comparative analysis against other metropolitan areas of similar size. In 2019, Kansas City was in an unprecedented growth period due to a myriad of reasons, but KC Rising discovered that compared to peer metros such as Nashville, Austin, Portland, and Denver, Kansas City has not been growing at as fast a pace. Since the beginning, KC Rising has focused on increasing qualified and skilled regional talent. "What we know is driving the economy these days is talent. Talent is everything. Even if you have the best ideas, if you don't have people that can help execute it, it is a bottleneck to growth," Gonzales said.
A novel solution developed by KC Rising in collaboration with the Kauffman Foundation was to create a real-world learning initiative. "One of the problems we found when analyzing this real-world learning was how do we define success. We solved that by creating a "market value asset" as the output. This was a combination of work-based experience, entrepreneurial experience, as well as an industry-recognized credential, and early college credit," Gonzales said. KC Rising defined these benchmarks with their business partners to ensure the experience matched hiring expectations to position students to land a job in their field of study upon graduation. "Today, there are 30 school districts that have signed up and said, 'count us in, we are interested in transformational change'," Gonzales said.
Another opportunity evolved several years ago when working with partners in the life sciences industry. KC Rising launched the Talent-to-Industry Exchange (TIE) program and found clear gaps where growth was only feasible if candidates achieved specific credentials at the nexus of health and healthcare around bioinformatics and data analytics. A key output from the TIE process was establishing a Regional Advisory Council (RAC) to accelerate educational program development that meets the needs of life sciences employers. BioNexus KC administers the RAC as it aligns with their Path to 2025 strategic plan and includes partners like the University of Missouri – Kansas City, Cerner, PREP-KC, employers, and education service providers across the educational continuum.  Their mission is to identify, and address life sciences workforce needs to amplify growth in a valuable sector for the region.
Gonzales is a first-generation college student and credits her education for opening opportunities along her career path. She started in information technology but found workforce development to be her calling. "I have done things in my career that I didn't even know existed. How do I do that for more people? How do we do it at scale and not leave anyone behind?" Gonzales said.
Gonzales and KC Rising believe that there are many areas that demand attention to ensure a prosperous future for Kansas City. Improvement in economic inclusion, transportation, quality education systems, and creating opportunities in emerging industry sectors all can serve as pillars of future strength for the region. "There is a lot of opportunity here and we are positioned well for the future of the global economy," Gonzales said. Greatness is never about one institution, any one person, or any one organization, but with KC Rising and its diverse group of stakeholders working together to achieve a common vision, the future is promising for Kansas City.