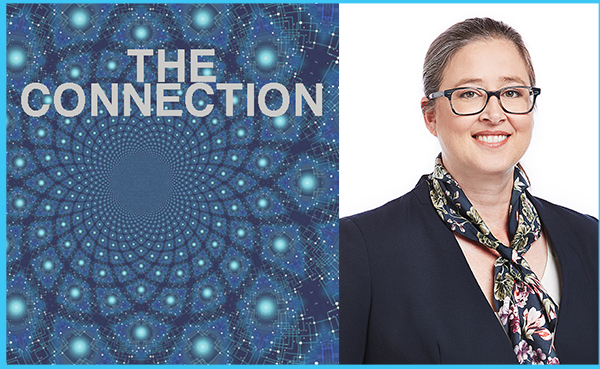 Being an effective intermediary involves a micro understanding, implemented at a macro level. For Dr. Sonia Hall, President and CEO of BioKansas, the goal is to strategically connect talented Kansas scientists and leaders with members and industry partners to advance the biosciences community.
BioKansas is a membership organization that analyzes the needs, interests, and challenges of various stakeholders and intervenes when there is a connection that may not be easily recognized. Hall is energized to represent this intersection. "You have to carefully evaluate what it is that your organization and your partners do well and then reimagine all the possibilities when you pool all talents together," Hall said.
With over 160 members, Hall sees an investment in the mission of the organization itself. "They believe that by working together and supporting our efforts, we can achieve the goals that we've set out as a group," Hall said. There is a small annual fee for membership, but the value comes from a collective drive to connect and be more successful for the network. "If we can all come together, we can change the future of our state and region," Hall said.
Hall, along with the board of the non-profit, are working toward several key goals they wish to impart upon the bioscience community. The first, is to improve the perception and visibility of the Kansas bioscience ecosystem at both the state and national level in order to position the region as a competitive, well-equipped location for science investments, business growth, and careers. They also aim to increase access to and retention of diverse talent assets and grow companies in new emerging technologies and build the support structures to drive and sustain success. Hall and team also plan to develop a road map and implement a vision for building key infrastructure for a sustainable Kansas scientific ecosystem.
Hall has always been interested in science and had a naturally inquisitive nature about the world from a young age. "I remember that genetic differences were what first captivated my interest. I grew up in Boston and we would be stuck in traffic on the Tobin Bridge and I would try to figure out why my sister's ears looked different than mine," Hall said. "This led to my future education and training in molecular genetics, where I learned what creates the great diversity we see every day."
People that interact with Hall as the leader of BioKansas often don't realize that she is a scientist by training. "I'm a molecular geneticist but because I work at a non-profit that has a business focus, people sometimes assume I come from a business or policy background but in reality, I am a bench scientist," Hall said.
She views her role as a scientist working for a non-profit as an opportunity, spending a tremendous amount of her personal time mentoring and guiding early career scientists, reading literature and understanding research. She also works to understand the barriers of inclusion and equity within the industry. Hall sees that as the single biggest improvement opportunity within STEM/STEAM. "What we need to do is deconstruct historical policies and processes that limit equity and as a community, with input from those that have been marginalized, rebuild something more inclusive," Hall said.
Hall sees the opportunity to be more inclusive within BioKansas by opening the invitee list for leadership and volunteer roles. The thinking is that if people limit their invitations to the people already in their circle, they will never be introduced (or allowed an introduction) to someone from outside their group. "If you are only looking inside the room, you won't see anyone outside of your own network. It's not until we harness the power of inclusivity that we'll be able to see the gains we can make, and the collective potential our industry holds," Hall said.
Hall and her team at BioKansas are driven to provide useful content, connect new partnerships, and support policy and advocacy at the state and federal level to ensure growth for bioscience businesses. Their challenge of truly understanding the specific talents, abilities and perspectives of all of BioKansas' members is unique, only to be outdone by their drive to connect them with individuals and organizations to boost the bioscience ecosystem in the region.