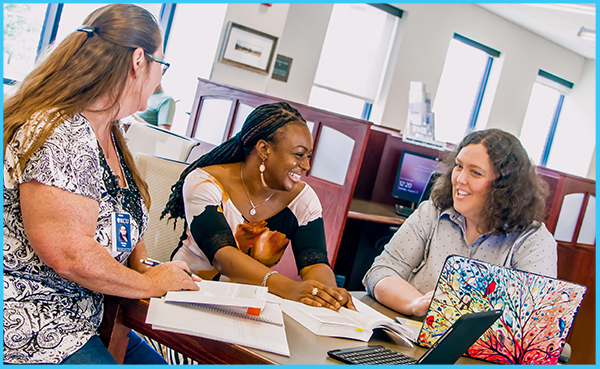 Clinical psychologists are trained to address the psychological needs of individuals from all backgrounds, ethnicities, races and ages. Students in the PsyD program at Kansas City University (KCU) gain the knowledge, as well as the skills and attitudes necessary to practice as highly competent, caring, patient-focused clinical psychologists who can pursue careers working with children, adolescents, and adults. Throughout KCU's five-year program, students are exposed to a broad base of discipline-specific knowledge and will be trained in the following profession-wide competencies required by the American Psychological Association (APA) including:
Research
Ethical and legal standards
Individual and cultural diversity
Professional values, attitudes, and behaviors
Communication and interpersonal skills
Assessment
Intervention
Supervision
Consultation and interprofessional/interdisciplinary skills
The continued push towards the provision of integrated health care is a certainty for all health professions. Primary care settings are often the first line of response for patients with mental health concerns, prompting the integration of behavioral health providers and team-based approaches in primary care.  Research has shown that a health services team approach not only results in improved quality of care, productivity and efficiency, but also increases satisfaction among both patients and employees. Increased support of health services teams — both in literature and practice — places increased pressure on those providing health professions education and training to introduce interprofessional education in the curriculum early and often.
One way the KCU PsyD program has responded to this curricular need is to provide program-specific interdisciplinary coursework such as Psychopharmacology, Integrated Health Care, and Consultation, into the current curriculum. "Building the KCU PsyD program is as complex as it is rewarding. We have established a high-quality program that has recently achieved an accredited status with the APA," Dr. Sarah Getch, Program Director Health Service Psychology and Assistant Provost for Accreditation said. "Every day, our expert faculty provides the necessary didactic and training opportunities as well as engages our students in interprofessional experiences, all with an eye toward the future of health care."
Additionally, PsyD students learn alongside medical school students in a university-wide course entitled Collaborative Care through Art and Observation. The art-based curriculum brings together first-year medical, psychology, and pharmacy students to promote interprofessional teamwork, professionalism, and diversity. Utilizing the power of visual arts and Visual Thinking Strategies (VTS), students work in small teams to practice behaviors that contribute to a climate of mutual respect, shared values, and professionalism. Later, an interprofessional case-based learning activity links the practice of VTS and art observation to patient care and healthcare teams.
At each level — curriculum, training, interprofessional education — KCU remains laser-focused by creating opportunities for students to contribute to the greater good. "It is clear that KCU has not simply added another academic program to an already prestigious health sciences university," Getch said. "KCU has remained true to its mission in improving the well-being of the communities we serve."