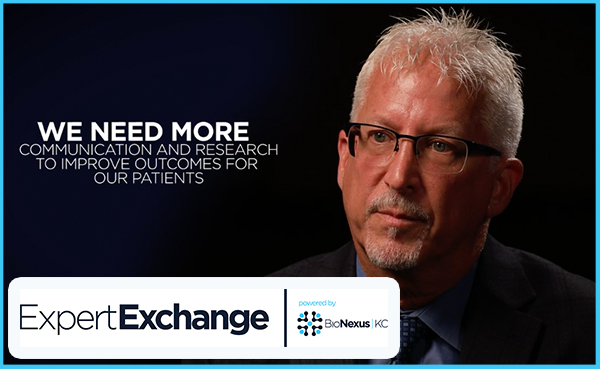 Effective treatment in healthcare is often as simple as identifying the issue and making an adjustment. For Dr. Mark Pfefer, Director of Research and Professor at Cleveland University – Kansas City (CUKC), the overuse of opioids and the collaborative nature of the healthcare community motivates him towards partnering with primary care physicians to improve pain outcomes for patients.
Pfefer's mission is to better educate physicians to use chiropractic care as a collaborative partnership towards pain management. Pfefer would like both doctors and patients to know that chiropractic care is safe and cost effective. "All doctors want to help their patients who have pain feel better, but I think most would prefer to prescribe less opioid pain medication," Pfefer said. "I think chiropractors can offer a complementary approach that can improve outcomes for patients."
Pfefer's research focuses on the barriers of entry to chiropractic care among populations that could realize major benefits. One research survey produced by Pfefer's team, for example, showed lower opioid use among patients that saw a chiropractor early in their treatment. The national survey showed that while pain patients were open to this treatment, the lack of a referral by their primary care physician caused them not to pursue treatment.
Pfefer's department hired Dr. Rebecca Wates, a former post-doctoral fellow from KU Medical Center, to analyze chiropractic care utilization in the United States and evaluate how chiropractors can better diagnose specific problems. Since her arrival, Pfefer's team has expanded into the impact of chiropractic care in cancer patients. "There have been studies showing decreased stress on cancer patients that get massages," Pfefer said. "Cancer can cause pain and lack of movement. As a chiropractor our focus is on helping patients move better and a lot of oncologists are very open to using manual therapies, like spinal manipulations, to reduce stress."
The future of chiropractic care lies in solid, evidence-based research and medical application. Pfefer imparts the value of an evidence-based approach to future practices. Evidence-based healthcare is the combination of a doctor's experience, the patient's preference, and the best available research. Pfefer aims to reinforce the research behind the cooperative opportunity of chiropractic treatment to empower physicians to refer it as a viable option to improve health outcomes. "We can co-manage pain, in coordination with other treatments with doctors and reduction in medication use can be very helpful," Pfefer said.
Pfefer has been a chiropractor for more than thirty years and his reward has been seeing his work make a difference. "It's very exciting to see patients come into a chiropractic office and walk out feeling much better, dramatically better sometimes almost immediately," Pfefer said.
Pfefer sees the value in being part of the life sciences and healthcare community. "Kansas City has a very rich life sciences research community, with a large number of universities, hospitals, medical schools and I'm looking forward to new collaborative partners at the various institutions here," Pfefer said. "I would be thrilled to have the opportunity to speak to more medical doctors and to work collaboratively with them to provide the best care for our patients."
Physicians want to help people improve as quickly as possible, but the challenge when working with patients with acute back pain is that it often leads to over-prescription of pain medications. Pfefer encourages doctors and patients to find evidence-based chiropractors and seek out their care for back pain, neck pain, headaches, and extremity problems as a first line approach. The path to advancing this partnership is communication. An adjustment in the perception of chiropractic treatment and tweaking how pain is handled by doctors can make a major difference in positive outcomes and that is a shared goal that spans both professions.