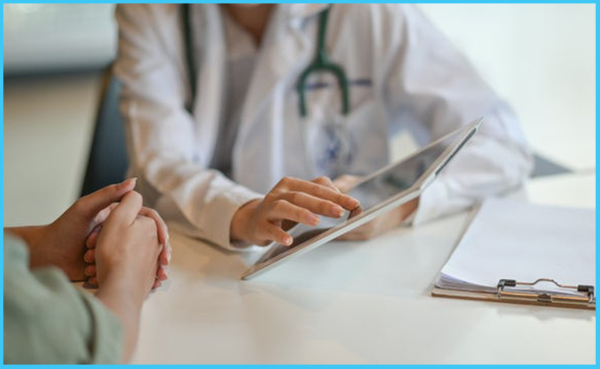 According to a new study, Virginia Commonwealth University (VCU) Medical Center saw a 123 percent surge in opioid-related overdose visits from March-June 2019 to March-June 2020. And in many of those cases, a minority of patients who overdosed were admitted to the hospital or received an addiction medicine consult. All of this leads to the question, why are we continuing to prescribe opioids to cancer patients as the first option for pain management? That typically results in creating a new medical issue while we try to treat another.
For cancer patients, pain can be acute — lasting only a short time, or chronic — more persistent and long-lasting due to changes in the nerves. There are various reasons for the pain. In many cases, it is due to a tumor pressing up against or spreading to nerves, organs, or bones. Other pain may be caused by wounds as a result of surgery. And cancer treatment itself can be a source of pain. For example, some types of chemotherapy may cause a burning sensation at the injection site, and some patients have a painful reaction to the radiation.
Recognizing that pain is different for each individual, and as a life-long learner, educator and physician, it's my role to be informed and provide options for oncology patients that are customized to their specific needs. Fortunately, we are now much more aware of how to control different types of pain and that means opioids don't have to be the first-line solution for many patients.
For me, and for patients and families everywhere, this is welcome news. I have first-hand experience of the life-altering impact opioids can have in cancer care. When I was seventeen, my mom's cancer had spread to her bones which were excruciatingly painful. With no other options, her doctor prescribed opioids so powerful she didn't even recognize me. The last memories I have of my mother were of someone nonverbal, unable to communicate with her family in her final days.
That experience of witnessing the dilemma of opioids up close is etched into my memory. My mom's pain was being managed, but as I watched her deteriorate under the influence of powerful narcotics, I was convinced there had to be a better way.
Following my mother's death, I pursued a career in oncology. I started out studying Physical Medicine and Rehabilitation at Johns Hopkins School of Medicine, then continued training as a fellow in the school's Department of Anesthesia's Division of Pain Medicine. Motivated by my mother's battle, I jumped at the chance to help oncology patients live life to the fullest, keep their pain as controlled as possible and potentially find a better way for families like mine.
Thankfully today, there are numerous options to manage acute or chronic pain with or without opioids. As part of a multidisciplinary team at Cancer Treatment Centers of America, I work with cancer patients and survivors on a daily basis. I use nerve blocks for many of my patients, which can provide significant relief with a single injection. And techniques like radio waves, implantable pain pumps and spinal cord stimulators can alter the brain's perception of pain, making them excellent non-opioid alternatives.
Many times it appears alternatives aren't even considered for a cancer patient's pain management, and the prescription of opioids or narcotics becomes a typical course of action because the disease is associated with so much pain. Yes, opioids can be necessary as a "rescue" medicine, but I see it as a personal duty to educate people with cancer or other chronic diseases about non-opioid alternatives to help control their pain so they can live full lives as comfortably as possible.
Even after decades of experience in the pain management field, it still amazes me what we are able to do now thanks to technological advances. If I can help even one family keep their loved one pain-free and present throughout their final days, I have made a difference the way nobody could for my own mother. It's a gift I share out of love. I thank my mom for that.
By: The Hill