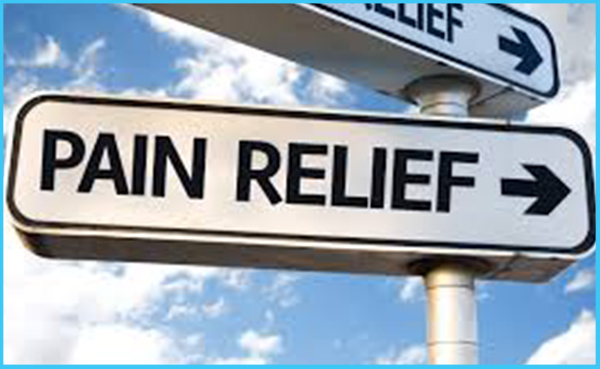 Since its opening in the Fall of 2015, the Pain Management Center at Truman Medical Centers/University Health (TMC/UH) has made headlines for its role in protecting patients from opioid dependence. The clinic, headed by Muhammad Farhan, M.D., does not prescribe opioid medication for pain relief. Instead, Dr. Farhan, who is dual board certified in Psychiatry and Pain Medicine, guides patients towards treatments such as nerve blocks, epidural injections, and biofeedback relaxation techniques.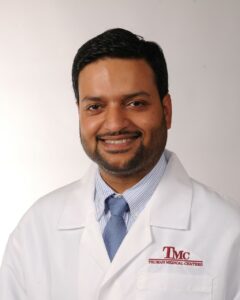 There is also growing patient attention toward a ketamine infusion therapy, which Dr. Farhan first used with success during his fellowship program. At the TMC/UH Pain Center, Dr. Farhan uses ketamine infusion therapy to treat patients who suffer from chronic headache that is resistant to other treatment or chronic regional pain syndrome, such as an injury to an extremity (for example, a broken ankle that has successfully healed but continues to cause pain.) The Pain Management Center at TMC/UH is one of a handful of clinics in the Kansas City area to offer the time intensive therapy.
Dr. Farhan said there are strict patient eligibility guidelines for the infusion therapy. Cardiology and psychiatry providers must first clear a patient, because ketamine can cause heart issues such as tachycardia and high blood pressure and mental health issues such as agitation.
If providers approve a patient, treatment typically begins with daily infusions of ketamine that last up to four hours each day, five days a week. During that time, a provider will closely monitor the patient to make sure he or she is not experiencing psychiatric side effects, such as hallucinations. Infusion time is gradually tapered. Treatment can last about two months.
If you are interested in learning more about ketamine infusion therapy, you can reach the TMC/UH Pain Management Center at 816-404-7800.
By: TMC/UH