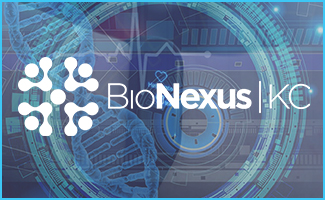 New health technologies are rapidly emerging and often produce machines, medicines, or therapies that can treat illnesses and improve patient outcomes. We owe a great debt to vaccines, radiography, and Electronic Health Records (EHR), but the next breakthrough in medical technology will be tailored to each individual. This means taking big data to drive decisions with real time detection, intervention and prevention of disease, one patient at a time.
BioNexus KC's Annual Dinner "Data to Decisions" will highlight keynote speaker, Dr. Jessilyn Dunn, Assistant Professor of Biomedical Engineering at Duke University. In addition to teaching, Dr. Dunn runs a research lab called the Big Ideas Lab (Biomedical Informatics Group: Integrating Data Engineering and Analytics). The lab aims to develop and test tools and infrastructure using biomedical and health data.  Their projects include improving health monitoring through personalized, real-time risk classification and tailored remote interventions strategies. "I enjoy learning about cutting-edge technologies that have the potential to impact human health now," Dr. Dunn said. "Making discoveries is exciting, and the best part is translating those discoveries to help the people who can benefit the most from them."
Dr. Dunn grew up in Florida and says her interest in science and medicine was clear and defined. When she was 11 years old, her grandmother needed a second heart valve replacement. She recalls being frustrated that the state-of-the-art technology back then would not be a permanent solution and the heart valve would need to be replaced for a third time. "I began studying cardiovascular disease to learn more about this complex organ system," she said. "I became determined to develop solutions that could make an impact."
After earning her PhD at Georgia Tech, Dr. Dunn worked at Stanford as a postdoctoral fellow in the Mobilize Center jointly with the Departments of Genetics and Bioengineering. This work gave her the opportunity to further her goal of developing meaningful impact from big-data sets. "I worked on methods to integrate multi-modal biomedical data from multi-omics, wearable biosensors, and EHR for early disease detection," she said.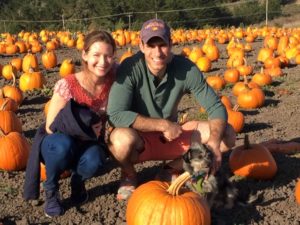 Dr. Dunn resides in Durham with her husband, Zach and small terrier, Menlo. The couple found him in rough shape in Menlo Park, California last year while they were living there. "He is doing much better. It has been an incredibly gratifying experience to see him improve slowly and steadily," she said. Dr. Dunn is an avid fan of the outdoors and enjoys hiking, kayaking, camping and scuba diving. She also enjoys painting, crafting, and exploring their new home in North Carolina.
Converting data to decisions is the near future of health. Join BioNexus KC on October 10th as the life sciences industry comes together to build on this innovative approach of personalized patient care.