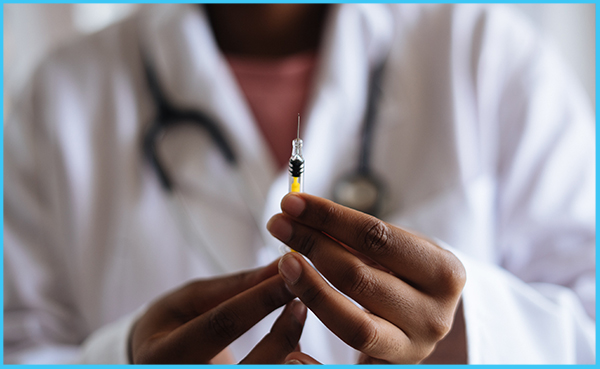 By: Karen Dehais, Health Forward Foundation
In 2011 I was diagnosed with breast cancer and embarked on a treatment journey that brought me to a significant milestone – I'm thankful today to be celebrating 10 years cancer free.
This year an estimated 281,550 women in the United States (about 2,100 in Kansas and 4,600 in Missouri) will be diagnosed with breast cancer. Not all those patients are forecast to have the same outcome I did. Black women in the U.S. and in Kansas are 40 percent more likely to die of breast cancer than white women; in Missouri this figure is 55 percent.
The Susan G. Komen Foundation recently published "Closing the Breast Cancer Gap," which explores the drivers of different outcomes for Black women in the 10 U.S. metro areas with the greatest breast cancer disparities (Kansas City was not one of the 10 metro areas represented in the study). The report tells us that Black women are more likely to be diagnosed with more aggressive types of breast cancer. It also details additional factors, too often fueled by economic inequity and racial bias, that contribute to the difference in survival rates and stand in stark contrast to my own experience.
Diagnosis
"When people with little access to healthcare are finally diagnosed with breast cancer, they may not have a smooth pathway to treatment. They may have challenges with income, childcare, transportation, all kinds of challenges, which are monumental in some cases. As a result, it may take these patients longer to get treated."
— Provider, Susan G. Komen Foundation report
Early diagnosis increases the odds of a successful breast cancer outcome. Because I had convenient access to routine mammography, my cancer was detected early. However Black women are more likely to be diagnosed with late-stage breast cancer. The Komen report highlights barriers that contribute to late diagnosis through the stories of Black women such as those in Houston who feared losing their jobs if they took time off work to have mammograms, those in Dallas who delayed diagnostic procedures because of the high costs, and Medicaid patients in Atlanta who waited hours for a mammogram.
Access to treatment
My surgery, chemotherapy, and radiation treatment were all provided promptly just a few miles from my home at a well-regarded medical center, but the Komen report illustrates disturbing inequities in access to the best care, which are often reflective of the legacy of racial and economic segregation.In the St. Louis metro area, high-quality diagnostic and treatment facilities are farther away from underserved Black communities. In Memphis, most health care resources are concentrated in one area but many patients throughout that metro region have long travel times or rely on limited public transit options to get to the services they need.
Affordable care
"I had to have a test done and the test was like $2,000, my copay. So, the lady was like, 'Well, you've got to pay for this now, or you can't have the test done."
— Survivor, Susan G. Komen Foundation report
Geography is just one factor that limits access to timely treatment. My care was affordable because I had health insurance with a manageable deductible and a robust provider network. The Komen report details the ways in which lack of insurance and the poor quality of available and affordable insurance programs contribute to treatment inequities.
Patient Dignity
"You cannot advocate for yourself. Matter of fact, you're viewed as a 'problematic patient.' With an attitude. They have coding for that; problematic patient, patient they don't want to see."
— Undiagnosed, Susan G. Komen Foundation report
Throughout my cancer journey, the health professionals I encountered treated me with dignity and compassion, and I was a full a partner in treatment decisions. But the Komen Foundation reminds us that there are Black patients who, rather than feeling they have an ally in their care, feel "ignored or met with disapproval by health care providers" and experience "harsh, uncompassionate and unnecessarily painful treatment." Black women report experiences of racism and bias in health care, regardless of their income, education, or insurance status.
These facts compel us all to act. We cannot continue to allow practices and systems that limit access to high quality, affordable and dignified care for too many Black women.
We need to reduce the financial and geographic barriers to early diagnosis and timely      treatment. We must eliminate bias in the delivery of care. And it is essential that we advance supports that have been shown to reduce disparities in health outcomes among Black patients, such as patient navigation.
Ten years after my diagnosis, I'm alive and healthy, filled with gratitude and hope. We cannot rest until every patient experiences the same.