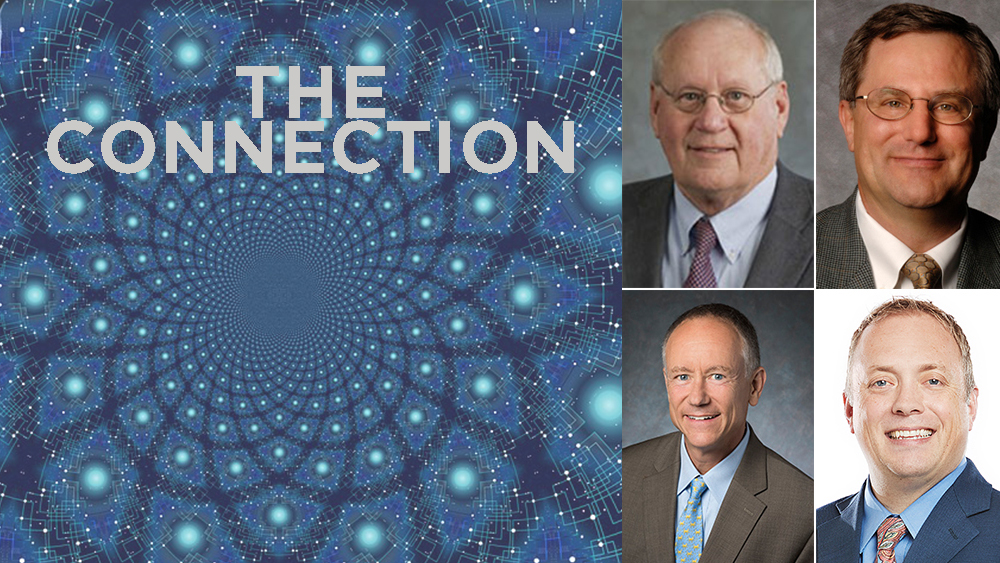 BioNexus KC, a catalyst for innovation in human and animal health, has brought together the region's best and brightest since 2001. Throughout the past 20 years, four visionary individuals provided exceptional leadership for the organization and positively impacted the life sciences community. This extraordinary group identified and implemented many initiatives and programs that have shaped the organization and led to major successes for the region from Manhattan, KS to Columbia, MO.
Bill Duncan | Founding President & CEO | 2001-2009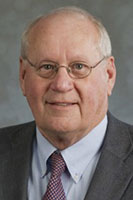 As a direct result of the organization's 2005 strategic planning process, BioNexus KC worked in collaboration with Bayer Animal Health, Civic Council of Greater of Kansas City, Kansas City Area Development Council, and the Kansas City Chamber to establish the Animal Health Corridor (AHC). "Once formed, the AHC led to increased collaborative research, attraction of new animal health companies, enhanced facility investment by existing companies and the increased scientific expertise," Bill Duncan said. The successful impact of the AHC parlayed into a major contribution in bringing the National Bio and Agro-Defense Facility to the region. "Being a part of this overall initiative to attract a National Laboratory has proven very personally rewarding. Over 20 years, officials expect the economic impact to reach $3.6B," Duncan said. The AHC also impacts human health through a partnership with the Cancer Center at the University of Kansas Medical Center. Certain naturally occurring cancers in animals are almost indistinguishable from similar cancers in humans. "Interacting with the medical school staff to support the National Cancer Institute Comprehensive Cancer Designation initiative has proven to be quite successful, impactful and sustainable while improving the quality of care for patients both regionally and nationally," Duncan said.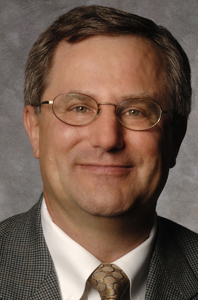 Dan Getman | Former President & CEO | 2009-2012
BioNexus KC's grant program catalyzed and managed by Vice President Keith Gary, provides profound value to the region. "During my time with the organization, we added the Blue KC Outcomes Research Grants to the existing Patton Trust Research Development grant programs," Dan Getman said. With this program, BioNexus KC was able to fund research in an area of unique strength in the region. The new program leveraged the existing grant infrastructure for pre/post grant award management and a scientific peer review similar to the process used by the National Institutes of Health. Particularly unique to a $50,000 one-year grant program, all applicants submitting full proposals receive written grant review summaries from three peer reviewers, regardless of whether the proposal is funded.  The reviews are invaluable for improving future grant submissions to local or federal funders. "These initial grants allow investigators to generate experimental results that lead to increased success in future, larger grants, returning $11.10 for every dollar invested," Getman said.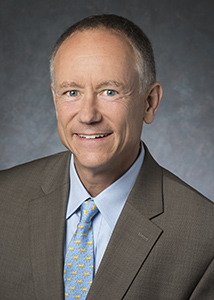 Wayne Carter | Former President & CEO| 2012-2019
BioNexus KC has a unique initiative called Science2Art, which curates, displays, and auctions artwork inspired or taken directly from scientific endeavors. "The program is the appreciation of the beauty in science and the many art forms it can take within our visual world," Wayne Carter said. Carter also formed a new series during his tenure called Collaborate2Cure, representing the heart of BioNexus KC's mission to foster collaboration. "So many scientists across the region were doing amazing work but they had no idea of researchers in another regional institution performing complimentary work relevant to their research," Carter said. "Science is a team sport! I believe our greatest opportunity for innovation is borne from the collaboration and synergy of team science." Another major accomplishment for Carter was the conceptual genesis of the KC Nexus Fund and laying the groundwork with the BioNexus KC Board of Directors for its eventual approval.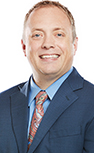 Dennis Ridenour | President & CEO | 2019-Present
Like the rest of the world, BioNexus KC was faced with an unprecedented situation with a global pandemic in 2020. "We've had to learn new ways to engage our stakeholders and continue to develop collaborative opportunities through virtual and digital programming. It has been a challenge, but we've performed exceedingly well," Dennis Ridenour said. This sea change of working through the challenges presented by a pandemic have also driven directional change for the life sciences industry. "For the past 5 years, we have had a strategic guide, called the Path to 2025. While this path was still guiding all of our work, we needed to pause and confirm that these strategies remained the right path for our stakeholders and the region," Ridenour said. BioNexus KC redeveloped a framework around this path that is used to evaluate existing and potential initiatives and identify the appropriate involvement by the organization. Similarly, the Convene KC series was launched during the pandemic and brought the scientific community together in a forum where timely, important and accurate information could be discovered, and collaborations could be launched.
A Look Ahead
BioNexus KC has proven that collaboration is key to opportunities and partnerships. With one eye on the past and the incredible contributions BioNexus KC has made in the life sciences community, the four leaders of BioNexus KC agree looking ahead towards the future of the organization and identifying the next big impact is vital to future success. An effort should be made to raise awareness of what groups like BioNexus KC achieve within the community and the role they play in economic development. By providing a leadership role in partnership with its 10 stakeholder institutions and their research efforts, BioNexus KC can continue to develop top talent and influence strategic partners. There is also an opportunity, such as the KC Nexus Fund, to further develop funding opportunities for early-stage bioscience and related startup companies. These kinds of programs drive innovation in the region and create sustainable funding. BioNexus KC, its stakeholders, and community leaders will confront important issues such as health inequalities, assemble a connected ecosystem, and pinpoint new opportunities to advance human and animal health.