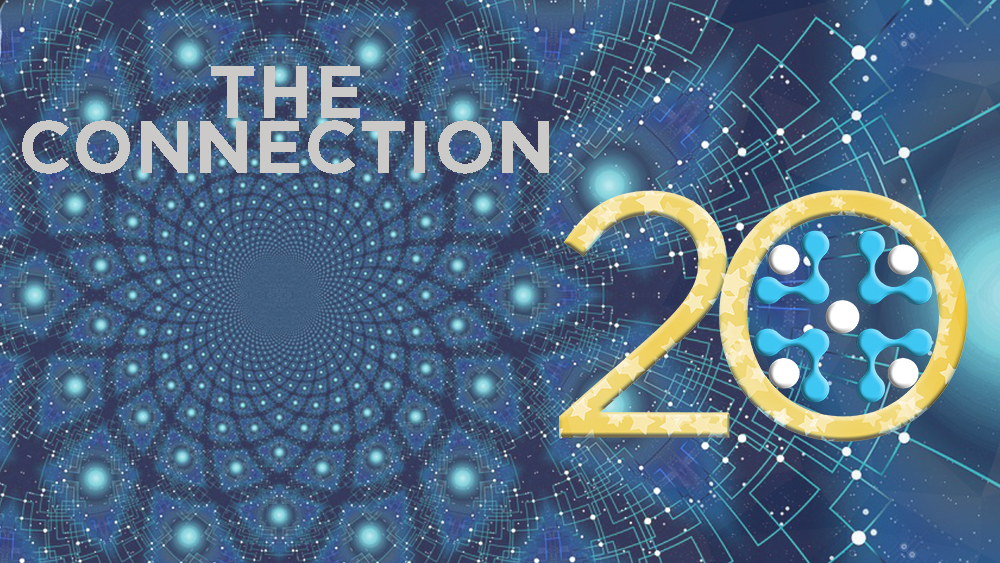 In celebration of BioNexus KC's 20th anniversary, let's flash back on the two-decade history of the organization and the significant impacts it has made on the life sciences and healthcare community spanning from Manhattan, KS to Columbia, MO.
Animal Health Corridor Stems from BioNexus KC Initiative
BioNexus KC led a partnership in 2006 with the Kansas City Area Development Council, the Civic Council of Greater Kansas City, and the Greater Kansas City Chamber of Commerce to establish the Kansas City Animal Health Corridor (KCAHC). The Corridor stretches from Manhattan, KS to Columbia, MO with more than 300 animal health companies, representing 56% of total animal health, diagnostics, and pet food sales worldwide.
BioNexus KC recognized the opportunity through their 2005 strategic planning process that generated data supporting a significant animal health cluster. A number of civic and industry organizations pulled together to solidify a long-term regional vision around animal health.
At the time, it was suggested, "What if we walk out front and plant a flag in the ground that says we are the center of life sciences animal health research in the world, who is going to argue with that," Bill Duncan, Founding President and CEO of BioNexus KC said. "Once formed, the KCAHC led to increased collaborative research, attraction of new animal health companies, enhanced facility investment by existing companies, and increased scientific expertise."
A catalyst stimulating the overall effort at this time occurred when the region won a $15 M US Department of Labor "Workforce Innovations for Regional Economic Development (WIRED)" grant that included $450,000 for grants moving new animal health technologies from universities to the marketplace through collaborations with animal health companies. "The timing of this award was perfect for advancing regional animal health innovations for the nascent KCAHC initiative." stated Keith Gary, Vice President of BioNexus KC.
The KCAHC identifies and promotes the strength of the region within the industry, and has a singular focus on future development opportunities, similar to Silicon Valley in California and Research Triangle Park in Raleigh, North Carolina.
BioNexus KC Identified NBAF Opportunity, Convened Partners to Secure Manhattan Location
In 2006, BioNexus KC identified the opportunity for the region to be a potential site for the National Bio and Agro-Defense (NBAF) facility, which is designed to protect the nation from foreign animal and zoonotic diseases that could devastate the US economy. BioNexus KC brought together partners within the life sciences industry to collaborate and strategize how the region could secure the facility. Once Manhattan, KS was identified as a top 12 location, Kansas State University led the way. The efforts paid off when the Department of Homeland Security (DHS) announced in early 2009 the decision to build NBAF in Manhattan.
The presence of the KCAHC, regional vaccine capabilities, and an abundant, qualified workforce all parlayed into major attractions in bringing NBAF to the region. "Being a part of this overall initiative to attract a national laboratory has proven very personally rewarding. Over 20 years, officials expect the economic impact to reach $3.6B," Bill Duncan, Founding President & CEO of BioNexus KC said. "It just kind of feeds on itself once you get things going."
Despite not being operational yet, the recruitment of NBAF is already impacting the region and its life sciences ecosystem. Two new national centers have been located in Manhattan since the NBAF announcement. The Arthropod-Borne Animal Disease Research Unit and the Center of Excellence for Emerging Zoonotic Diseases at Kansas State University are part of the national laboratory portfolio. Another major victory came in 2018, when the USDA announced that nearly 550 positions at the Economic Research Service, a statistical agency, and the National Institute of Food and Agriculture, which funds cutting-edge agricultural science would relocate to Kansas City.
NBAF is set to be fully operational in December 2022 and will replace the Plum Island Animal Disease Center is Plum Island, NY.
BioNexus KC Connects Regional Allies, Discovers NCI Designation Opportunity
The University of Kansas (KU) Cancer Center has been recognized as a National Cancer Institute (NCI) designated cancer center since 2012. It is the only center of its kind in the region and 1 of only 71 in the region. In order to achieve and maintain the designation, centers must go through a highly competitive, meticulous application process to showcase significant strides against cancer and become a hub of cutting-edge treatments and care for the community.
In 2003, BioNexus KC led a partnership to connect stakeholders and partners to discuss regional opportunities and provide a strategic plan for how to leverage those assets. "Early on we were involved in the KU initiative to pursue NCI designation," Bill Duncan, Founding President and CEO of BioNexus KC said. "Not at the level KU was, of course, but we helped identify that opportunity."
NCI-designated cancer centers are innovators in cancer research, known for their scientific leadership, resources and complexity of research in basic, clinical and population science. "KU Cancer Center has the ultimate goal of becoming designated as a National Cancer Institute Comprehensive Cancer Center (CCC). Joining that club allows them to tap into grant dollars specifically for institutions with the designation," Dr. Keith Gary, Vice President of BioNexus KC said. "Our former Scientific Advisory Committee publicly supported KU's aspiration to NCI-CCC designation and we as an organization have supported their efforts."
The community has also weighed in to voice their support for obtaining NCI-CCC designation. Johnson County voters invested in the county's future In November 2008 by voting for a 1/8-cent sales tax to fund the Johnson County Education Research Triangle (JCERT) partnership.  JCERT is a groundbreaking, first of its kind, initiative demonstrating the community's support of several life science-related initiatives, including the KU Clinical Research Center in Fairway, Kansas; development of the National Food and Animal Health Institute at K-State Olathe; and educational offerings at KU Edwards in business, engineering, science and technology. The KU Clinical Research Center was highlighted as an integral and important component supporting the KU Cancer Center.
BioNexus KC Essential in Start-Up, Sponsorship of State Associations in Kansas & Missouri
After the Biotechnology Industry Organization (BIO) convention in the summer of 2003, BioNexus KC partnered with the state of Kansas to commence the start-up of BioKansas, a membership organization in Kansas that analyzes the needs, interests, and challenges of various stakeholders and intervenes when there is a connection that may not be easily recognized.
BioNexus KC invested $25,000 in the establishment of BioKansas in 2005. "BioKansas has been key to life sciences success. They have strong national relationships but are also on the ground connecting the local industry, developing strong programming, and advocating for a robust life sciences and innovation ecosystem," said Dennis Ridenour, President & CEO of BioNexus KC.
The Missouri Biotechnology Association (MOBIO) was established in 2002, and BioNexus KC was crucial in accelerating the revitalization of the organization. Founding President and CEO of BioNexus KC, Bill Duncan, became Board Chair of MOBIO in 2004, and directed the national search that resulted in hiring current Executive Director, Kelly Gillespie in 2005. "I cannot imagine any of MOBIO's greatest achievements without the full engagement and support of BioNexus KC", stated Gillespie.  "When their leadership and respected team leans into an initiative, that's my benchmark for when a possibility turns into a probability." Former President and CEO of BioNexus KC, Dan Getman also served as MOBIO Chair from 2011-2014."MOBIO's leadership and uncompromising service to its life science members is recognized nationally and remains critical to the  ongoing successes of the region," Ridenour said.
BioNexus KC has continued to support both BioKansas and MOBIO broadly since their inception, serving board positions and supporting the mission of both state associations with membership and sponsorship of programming and events.
Collaborative Effort Unites 8 Institutions Resulting in $15 M Research Project
For the KC region, collaboration has always been a crucial element of success in the life sciences effort. Staying on the cutting edge of protein technology requires three components: money, equipment and people.
BioNexus KC enhanced the region's ability to conduct protein research and promote collaboration by establishing the Kansas City Proteomics Consortium (KCPC) in 2001. The KCPC was successful in securing approximately $15 million from private and federal funding sources to facilitate collaborative research efforts and sharing facilities and equipment. The five-year initiative was launched from 8 mini proposals drafted by each stakeholder institution, including Children's Mercy Kansas City, Mid America Heart Institute, Saint Luke's Hospital, MRIGlobal, Stowers Institute for Medical Research, Kansas City University, University of Kansas, KU Medical Center, and University of Missouri – Kansas City. The proposals defined the desired equipment and facilities for conducting proteomics research.
BioNexus KC took on the responsibility of identifying funds to purchase equipment while stakeholder institutions committed to hiring the scientists needed to conduct the research. "Area life sciences institutions decided early on to play to their strengths by focusing on proteomics, or the study of proteins and their function on cells," William Duncan, Founding President and CEO of BioNexus KC said. "Proteomic research is applicable across the board to any disease area, such as cancer, cardiovascular disease and infectious disease."
Coming soon, check back for more BioNexus KC contributions.