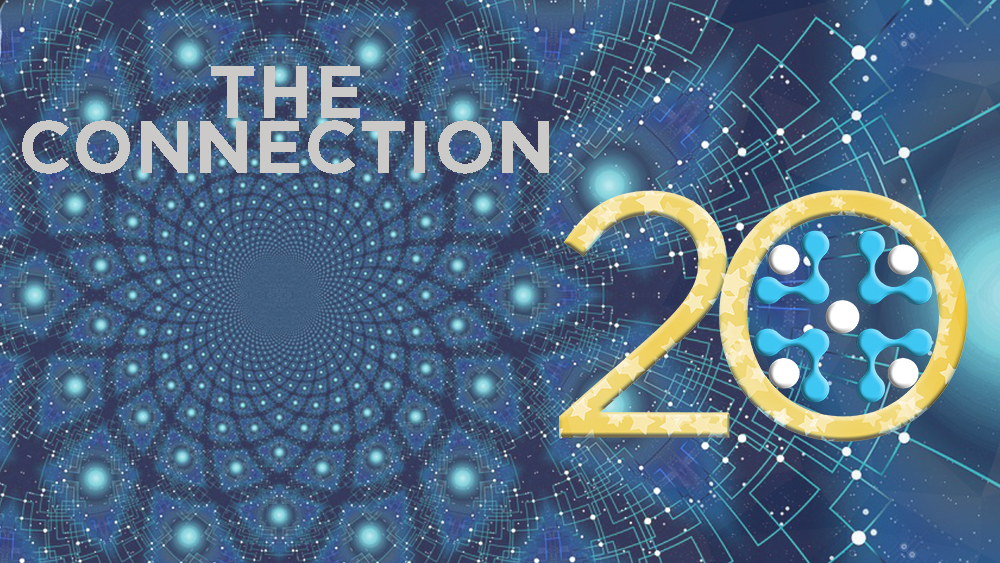 In celebration of BioNexus KC's 20th anniversary, let's flash back on the two-decade history of the organization and the significant impacts it has made on the life sciences and healthcare community spanning from Manhattan, KS to Columbia, MO.
Animal Health Corridor Stems from BioNexus KC Initiative
BioNexus KC led a partnership in 2006 with the Kansas City Area Development Council, the Civic Council of Greater Kansas City, and the Greater Kansas City Chamber of Commerce to establish the Kansas City Animal Health Corridor (KCAHC). The Corridor stretches from Manhattan, KS to Columbia, MO with more than 300 animal health companies, representing 56% of total animal health, diagnostics, and pet food sales worldwide.
BioNexus KC recognized the opportunity through their 2005 strategic planning process that generated data supporting a significant animal health cluster. A number of civic and industry organizations pulled together to solidify a long-term regional vision around animal health.
At the time, it was suggested, "What if we walk out front and plant a flag in the ground that says we are the center of life sciences animal health research in the world, who is going to argue with that," Bill Duncan, Founding President and CEO of BioNexus KC said. "Once formed, the KCAHC led to increased collaborative research, attraction of new animal health companies, enhanced facility investment by existing companies, and increased scientific expertise."
A catalyst stimulating the overall effort at this time occurred when the region won a $15 M US Department of Labor "Workforce Innovations for Regional Economic Development (WIRED)" grant that included $450,000 for grants moving new animal health technologies from universities to the marketplace through collaborations with animal health companies. "The timing of this award was perfect for advancing regional animal health innovations for the nascent KCAHC initiative." stated Keith Gary, Vice President of BioNexus KC.
The KCAHC identifies and promotes the strength of the region within the industry, and has a singular focus on future development opportunities, similar to Silicon Valley in California and Research Triangle Park in Raleigh, North Carolina.
BioNexus KC Identified NBAF Opportunity, Convened Partners to Secure Manhattan Location
In 2006, BioNexus KC identified the opportunity for the region to be a potential site for the National Bio and Agro-Defense (NBAF) facility, which is designed to protect the nation from foreign animal and zoonotic diseases that could devastate the US economy. BioNexus KC brought together partners within the life sciences industry to collaborate and strategize how the region could secure the facility. Once Manhattan, KS was identified as a top 12 location, Kansas State University led the way. The efforts paid off when the Department of Homeland Security (DHS) announced in early 2009 the decision to build NBAF in Manhattan.
The presence of the KCAHC, regional vaccine capabilities, and an abundant, qualified workforce all parlayed into major attractions in bringing NBAF to the region. "Being a part of this overall initiative to attract a national laboratory has proven very personally rewarding. Over 20 years, officials expect the economic impact to reach $3.6B," Duncan said. "It just kind of feeds on itself once you get things going."
Despite not being operational yet, the recruitment of NBAF is already impacting the region and its life sciences ecosystem. Two new national centers have been located in Manhattan since the NBAF announcement. The Arthropod-Borne Animal Disease Research Unit and the Center of Excellence for Emerging Zoonotic Diseases at Kansas State University are part of the national laboratory portfolio. Another major victory came in 2018, when the USDA announced that nearly 550 positions at the Economic Research Service, a statistical agency, and the National Institute of Food and Agriculture, which funds cutting-edge agricultural science would relocate to Kansas City.
NBAF is set to be fully operational in December 2022 and will replace the Plum Island Animal Disease Center is Plum Island, NY.
BioNexus KC Connects Regional Allies, Discovers NCI Designation Opportunity
The University of Kansas (KU) Cancer Center has been recognized as a National Cancer Institute (NCI) designated cancer center since 2012. It is the only center of its kind in the region and 1 of only 71 in the region. In order to achieve and maintain the designation, centers must go through a highly competitive, meticulous application process to showcase significant strides against cancer and become a hub of cutting-edge treatments and care for the community.
In 2003, BioNexus KC led a partnership to connect stakeholders and partners to discuss regional opportunities and provide a strategic plan for how to leverage those assets. "Early on we were involved in the KU initiative to pursue NCI designation," Duncan said. "Not at the level KU was, of course, but we helped identify that opportunity."
NCI-designated cancer centers are innovators in cancer research, known for their scientific leadership, resources and complexity of research in basic, clinical and population science. "KU Cancer Center has the ultimate goal of becoming designated as a National Cancer Institute Comprehensive Cancer Center (CCC). Joining that club allows them to tap into grant dollars specifically for institutions with the designation," Gary said. "Our former Scientific Advisory Committee publicly supported KU's aspiration to NCI-CCC designation and we as an organization have supported their efforts."
The community has also weighed in to voice their support for obtaining NCI-CCC designation. Johnson County voters invested in the county's future In November 2008 by voting for a 1/8-cent sales tax to fund the Johnson County Education Research Triangle (JCERT) partnership.  JCERT is a groundbreaking, first of its kind, initiative demonstrating the community's support of several life science-related initiatives, including the KU Clinical Research Center in Fairway, Kansas; development of the National Food and Animal Health Institute at K-State Olathe; and educational offerings at KU Edwards in business, engineering, science and technology. The KU Clinical Research Center was highlighted as an integral and important component supporting the KU Cancer Center.
BioNexus KC Essential in Start-Up, Sponsorship of State Associations in Kansas & Missouri
After the Biotechnology Industry Organization (BIO) convention in the summer of 2003, BioNexus KC partnered with the state of Kansas to commence the start-up of BioKansas, a membership organization in Kansas that analyzes the needs, interests, and challenges of various stakeholders and intervenes when there is a connection that may not be easily recognized.
BioNexus KC invested $25,000 in the establishment of BioKansas in 2005. "BioKansas has been key to life sciences success. They have strong national relationships but are also on the ground connecting the local industry, developing strong programming, and advocating for a robust life sciences and innovation ecosystem," said Dennis Ridenour, President & CEO of BioNexus KC.
The Missouri Biotechnology Association (MOBIO) was established in 2002, and BioNexus KC was crucial in accelerating the revitalization of the organization. Founding President and CEO of BioNexus KC, Bill Duncan, became Board Chair of MOBIO in 2004, and directed the national search that resulted in hiring current Executive Director, Kelly Gillespie in 2005. "I cannot imagine any of MOBIO's greatest achievements without the full engagement and support of BioNexus KC", stated Gillespie.  "When their leadership and respected team leans into an initiative, that's my benchmark for when a possibility turns into a probability." Former President and CEO of BioNexus KC, Dan Getman also served as MOBIO Chair from 2011-2014."MOBIO's leadership and uncompromising service to its life science members is recognized nationally and remains critical to the  ongoing successes of the region," Ridenour said.
BioNexus KC has continued to support both BioKansas and MOBIO broadly since their inception, serving board positions and supporting the mission of both state associations with membership and sponsorship of programming and events.
Collaborative Effort Unites 8 Institutions Resulting in $15 M Research Project
For the KC region, collaboration has always been a crucial element of success in the life sciences effort. Staying on the cutting edge of protein technology requires three components: money, equipment and people.
BioNexus KC enhanced the region's ability to conduct protein research and promote collaboration by establishing the Kansas City Proteomics Consortium (KCPC) in 2001. The KCPC was successful in securing approximately $15 million from private and federal funding sources to facilitate collaborative research efforts and sharing facilities and equipment. The five-year initiative was launched from 8 mini proposals drafted by each stakeholder institution, including Children's Mercy Kansas City, Mid America Heart Institute, Saint Luke's Hospital, MRIGlobal, Stowers Institute for Medical Research, Kansas City University, University of Kansas, KU Medical Center, and University of Missouri – Kansas City. The proposals defined the desired equipment and facilities for conducting proteomics research.
BioNexus KC took on the responsibility of identifying funds to purchase equipment while stakeholder institutions committed to hiring the scientists needed to conduct the research. "Area life sciences institutions decided early on to play to their strengths by focusing on proteomics, or the study of proteins and their function on cells," Duncan said. "Proteomic research is applicable across the board to any disease area, such as cancer, cardiovascular disease and infectious disease."
BioNexus KC Strategic Assessments Align Regional Vision, One Health Opportunities & More
BioNexus KC has conducted strategic assessments of the regional life sciences to engage stakeholders and the community to build upon past successes, create new opportunities at the nexus of animal and human health and promote collaboration. The most recent, a 10-year strategic assessment from 2015 called the 'Path to 2025', included over 150 interviews, surveyed over 1200 people, and was led by an experienced steering committee comprised of life sciences and community leaders in our region.
Stemming from the assessment was the region's collective vision, "The Kansas City region is a global leader at the nexus of human and animal health benefiting all our citizens and the economy."  This vision is aspirational yet achievable, as our region leverages one health opportunities and reduces healthcare disparities. "The regional strategic assessments have been inclusive efforts that are crucial to building and aligning our regional approach," Ridenour said. "There are incredible opportunities that lie before us and the strengths of our stakeholders position our region to advance human and animal health."
Four areas of scientific strength were identified in the report, including animal health, cancer research and care, neuroscience, and outcomes research and health IT. Additionally, the report identified four drivers of cluster enhancement, including collaboration, workforce development, capital formation, and messaging and marketing. BioNexus KC believes these cluster drivers will be critical for the success of our entire ecosystem and enable our region to be more globally competitive.
Workforce Development Essential to Regional Prosperity, BioNexus KC & Partners Take Action
BioNexus KC appreciates the need to grow, attract and retain top talent in the life sciences industry as a critical step to achieve success in our region's overall vision. Collaboration plays a crucial role in aligning academia's supply with industry's demands.
The KC pipeline is not producing life sciences talent at adequate rate. Local organizations such as PREP-KC and KC STEM Alliance are making strides in improving our region's PK-12 pipeline. Research has shown that somewhere between 8th and 12th grades, regional math and science performance begins to lag and college preparedness trails the national average. Other concerns include our region's ability to attract and retain millennials, workforce shortages in available STEM workers, and lack of alignment between workforce supply and demand. "Some of the most important work we do is bridge the gap between academia and industry," Ridenour said. "It is imperative that educators know and recognize the needs of regional employers, which are dynamic and changing frequently."
The Path to 2025, a 10-year strategic assessment conducted by BioNexus KC in 2015, outlined a strategy of ways our region can strengthen workforce development. BioNexus KC, KC Rising and the Kauffman Foundation have collaborated to identify key strategies for positively impacting the regional life sciences workforce.
BioNexus KC remains strategically positioned to translate and communicate the competencies and skills needed by life sciences companies to inform educators and training program development. BioNexus KC is hopeful about our regional efforts. "The partnerships and collaboration being developed offer a promising future in which we see an abundant and adequately skilled workforce that allows KC companies to flourish," Ridenour said.
BioNexus KC Grant Program Realizes Sizeable Regional Return from Follow-on Funding Sources
The BioNexus KC grant program is designed to encourage regional collaborations and stimulate submission of major multidisciplinary life sciences proposals from regional researchers to government and/or private funding agencies.
This program provides profound value to the region and leverages the existing grant infrastructure for pre/post grant award management and a scientific peer review similar to the process used by the National Institutes of Health. Particularly unique to a $50,000 one-year grant program, all applicants submitting full proposals receive written grant review summaries from three peer reviewers, regardless of whether the proposal is funded. The reviews are invaluable for improving future grant submissions to local or federal funders. With this program, BioNexus KC has been able to fund research in areas of unique strength in the region. Since its inception, BioNexus KC has managed and awarded 108 grants totaling approximately $6 million. On average, for every $1 invested in grants, $11.10 has been returned to our region from follow-on funding, totaling approximately $66M from external funding sources.  "The research grants program is a powerful tool for our region," Ridenour said. "It enables researchers to explore ideas that may be too early for traditional grant funding, strengthening the continuum of translational work at our stakeholder institutions."
The current BioNexus KC grant programs include the Blue KC Outcomes Research grants and the Paul Patton Trust Research Development grants.
BioNexus KC Census Evaluates Regional Life Sciences Growth
BioNexus KC catalyzes the region's life sciences initiative by fostering research, collaboration, commercialization, and workforce development. An inventory of life sciences companies between Manhattan, KS and Columbia, MO has been completed every three years since 2003. Use of the same methodology since 2006 provides the region's only triannual trend comparison of the industry's growth, employment, and sub-sector segmentation.
The BioNexus KC Life Sciences Industry Census tracks the growth of the life sciences industry and strongly influences regional policy, and economic and workforce development in the KC region. "The Census is a significant tool used in recruitment of companies to the area, the development of workforce development programs to address the ever-changing needs of regional employers, and it marks regional progress when it comes to growing both the number of companies in the region and the number of employees working in the life sciences," Ridenour said. The 2021 Census will be released by BioNexus KC in early 2022.
KC Nexus Fund will Support, Develop Technologies to Advance Human & Animal Health
Life sciences entrepreneurs will be the driving force behind the development of innovation. The KC Nexus Fund will provide capital to entrepreneurs at the earliest stages of innovation, supporting the development of the next generation of devices, diagnostics, and digital tools. The role of BioNexus KC at the center of the life sciences ecosystem has provided the KC Nexus Fund with connections and credibility that have accelerated this process.
In the coming year, BioNexus KC intends to formally establish the fund and begin the process of bringing this important asset to our region. Launching the fund will address the critical needs of capital formation and collaboration as identified in the Path to 2025 and will help the region fund and develop the technologies that will enable us to move forward. "The KC Nexus Fund will address a critical gap in the commercialization ecosystem for life science entrepreneurs in KC," Ridenour said. "With our network of diverse researchers and industry connections from across the region, we are in the ideal position to establish this fund and invest in regional technologies that will improve human and animal health."