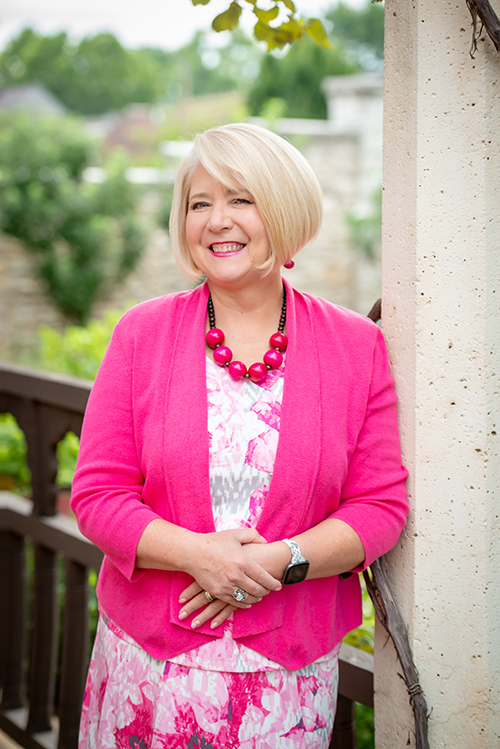 For Immediate Release: September 8, 2023    
 KANSAS CITY, MO – Sharon Newman, Executive Assistant and Office Manager at BioNexus KC, will retire at the end of 2023. Newman plans to move to Thailand to immerse herself in Myanmar language and culture, supporting Burmese refugees.  
Newman visited some friends in Thailand last December and was inspired to join them in retired life. "My friends love their retirement there, and I decided this is something I can do, too. From Thailand, I will travel to other parts of the world," Newman said. "I have built a network of friends and look forward to having a very healthy social life." 
Newman began her journey with BioNexus KC in 2000 as its first employee. She has undergone many transitions, including office moves, leadership changes, organizational rebrands, and regional life sciences milestones and achievements. 
"I have been given every opportunity to advance professionally, and I've been empowered to contribute. Working at BioNexus KC has been an amazing journey of self-discovery," Newman said. "The opportunity for regional and national impact is bigger than ever. I am confident that BioNexus KC will continue actively progressing life sciences in our region." 
"Sharon's attention to detail, while keeping the broader picture in mind, has been invaluable. Her willingness to put in extra time and effort to amplify our mission is a testament to her commitment to this organization for nearly 25 years," Dennis Ridenour, President and CEO of BioNexus KC said. "Sharon's departure marks the end of an era. We are all indebted to her commitment to advancing KC life sciences. Her welcoming presence will be sorely missed." 
We will honor her contributions at a farewell reception at the end of 2023.  
 ###    
 About BioNexus KC:    
 The KC region is a global leader at the nexus of human and animal health, inspiring thinkers from diverse disciplines to combine their efforts for a common purpose — healthcare innovation. For over 20 years, BioNexus KC has been advancing the region's strengths in digital health, cancer research, health equity, informatics, and rare disease.     
 BioNexus KC stimulates collaboration, accelerates emerging technology from concept to reality, and creates opportunities at the nexus of:    
Human and Animal Health   

 

Urban and Rural Health   

 

Academia and Industry   

 

Kansas and Missouri   

 
Media Inquiries:    
Jennifer Lindholm   
BioNexus KC – Director, Communications and Marketing    
jlindholm@bionexuskc.org   
913-314-0235