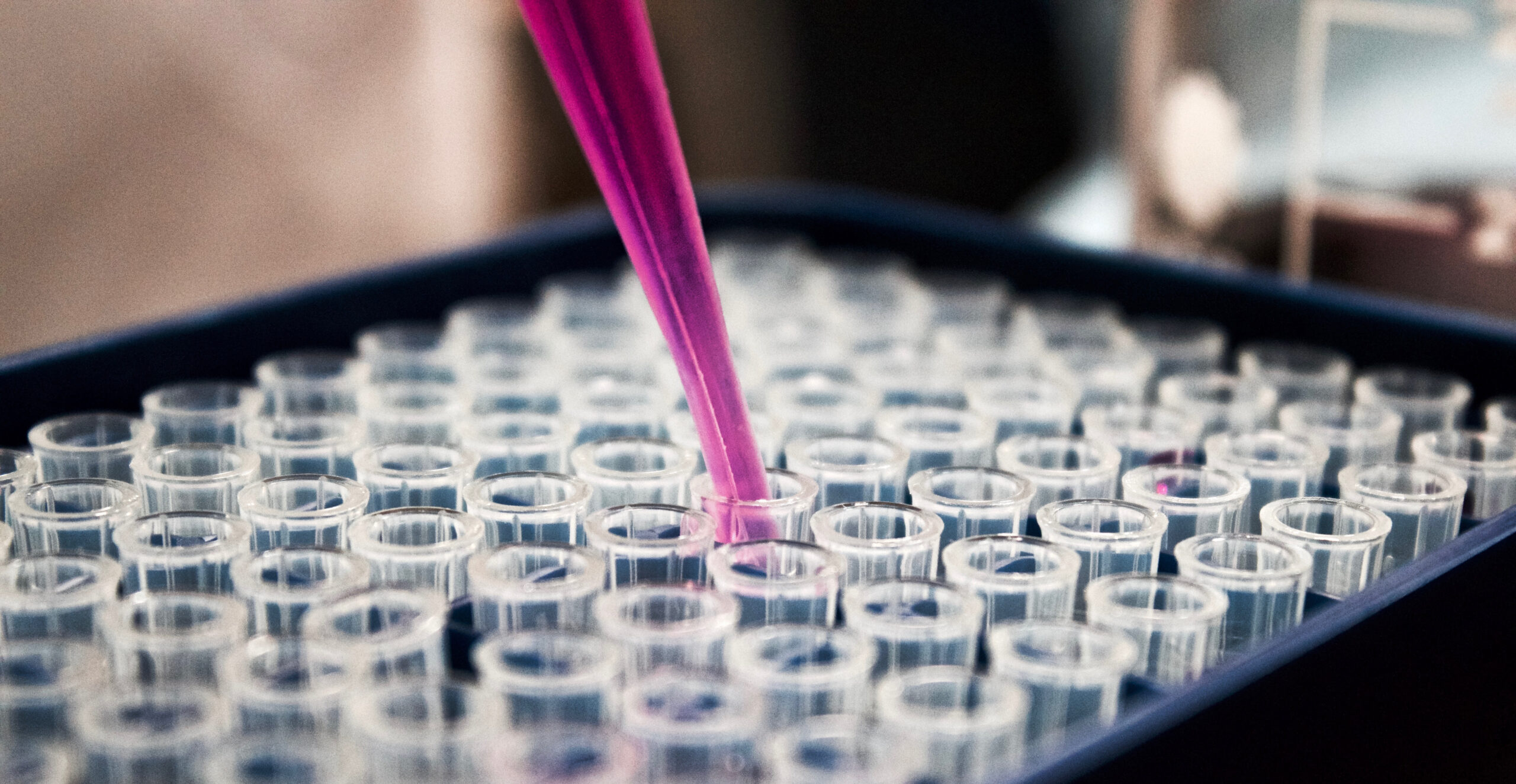 KANSAS CITY, MO – BioNexus KC has awarded three $50,000 grants to regional scientists to support research focused on pediatric genetic diseases. The partnership with the Paul Patton Trust launched in 2007 and has awarded 46 grants totaling $2.6 M. The funds to support these studies are provided by the Paul Patton Trust, Ted C. McCarter, William Evans, Jr., and Bank of America, N.A. Trustees.
"Our long-standing partnership with the Paul Patton Trust has resulted in significant treatment advances in genetic diseases mainly affecting children." said Dr. Keith Gary, Vice President of BioNexus KC. "Many of these new advances have attracted significant follow-on federal and philanthropic research funds that positively impact the regional Kansas City economy."
A brief description of each grant recipient's research is below.
Reducing Unnecessary Surgeries for Obstructive Sleep Apnea Patients
One in 15 adults in the United States have Obstructive Sleep Apnea (OSA) and approximately 80% of these people are undiagnosed. In children, early diagnosis and treatment are important to prevent complications that can affect growth, cognitive development and behavior. The initial treatment for pediatric OSA patients is an operation called an adenotonsillectomy, the surgical removal of enlarged tonsils and adenoids. The efficacy of this approach, however, is controversial as research has shown that OSA persists in a large number of children after surgery.
Rene Cortese, PhD, Research Assistant Professor at the University of Missouri School of Medicine, will be using single cell RNA sequencing methods to identify cellular composition changes in the blood of pediatric OSA patients, both before and after the operation. This will provide novel data to explore which patients would benefit most by surgical intervention. "The BioNexus KC Patton Trust Award will provide the support that I need for my pilot research on cellular heterogeneity in pediatric sleep apnea," Cortese said. "The results of the project are anticipated to provide fundamental insights into sleep apnea in children and its consequences."
Genome Sequencing Determines Cerebral Palsy Cause
Cerebral Palsy (CP) is a group of disorders that affect a person's ability to maintain balance and posture. About two to three children out of every 1,000 have CP. It is the most common motor disability in children. Historically, CP was attributed to obstetrical problems at birth, but research has shown that it is the cause in fewer than 10% of cases, therefore most parents do not know the reason for their child's disability.
Matthew McLaughlin, MD, MS from Children's Mercy Kansas City seeks to use long-form, whole genome sequencing to determine potential contributing causal variants from patients with CP and their unaffected parents. The project combines this unique pediatric onset condition with advanced sequencing techniques in a novel approach for this population. "Many children with cerebral palsy, their parents, and their physicians never figure out the 'why' behind a diagnosis of cerebral palsy," said Dr. McLaughlin. "With the help from Dr. Tomi Pastinen and his Genomic Answers for Kids study, the ability to determine the 'why' has moved from impossible to possible."
Future Model for Orphan Diseases
Orphan diseases are rare conditions affecting fewer than 200,000 active cases.  These disorders have recently drawn interest from the pharmaceutical industry due to incentives adopted by the U.S. FDA that include expedited reviews of clinical trials and extended patent protections.  Many rare hereditary diseases occur in dogs and are indistinguishable pathologically from the same diseases occurring in humans. This research project is a perfect example of the region's leadership at the nexus of animal and human health.
Martin Katz, PhD, a neurosciences Professor at the University of Missouri School of Medicine, has identified disorders in five dog breeds that have similarities to human hereditary neurodegenerative diseases. Katz's work will attempt to uncover the genes behind the canine disorders and characterize the accurate disease pathology to establish the similarities to specific human diseases. This research will not only uncover answers to animal diseases, but also provide paths for future research of treatment efficacy for various orphan diseases. "Millions of people are affected by these inherited neurodegenerative disorders, but individually they are extremely rare," Katz said. "We hope that our work will develop a paradigm that will be applicable to a variety of these disorders and not only help the few thousand people and dogs suffering from each individual disorder, but the millions of people and animals battling similar diseases."
###
About BioNexus KC's Research Development Grants Program:
The BioNexus KC grant program has awarded 122 grants totaling $6M since the program launched in 2002. The intent of the program is to better position researchers to compete for larger federal grants. For every grant dollar awarded by BioNexus KC, $11.00 returns to the region from federal agencies. The total return on investment currently stands at $66 M and continues to grow.
Through its Research Development Grants program, BioNexus KC manages a variety of individual grants for area corporations and trusts, helping them identify proposals with the best scientific, medical and technical merit. Research grants are awarded to generate initial results and stimulate the submission of major multidisciplinary research proposals to government or private agencies. The program includes proposal review, evaluation by subject matter experts, written reviews for all applicants, and post-award management.
Information about the Patton Trust Research Development Grants, including eligibility, review criteria and application procedures, can be found on the BioNexus KC website.
About BioNexus KC:
BioNexus KC believes we can do more to care for people and animals. We inspire thinkers from different disciplines to combine their efforts for a common purpose — healthcare innovation. From bioinformatics to cancer research and beyond, our goal is to stimulate collaboration and advance emerging technologies from concept to reality.
The KC region is a global leader at the nexus of human and animal health benefiting all our citizens and the economy. Our mission is to highlight life sciences resources and their value to the community through collaboration and commercialization. BioNexus KC creates opportunities at the nexus of:
Human and Animal Health
Academia and Industry
Kansas and Missouri
Media Inquiries:
Dr. Keith Gary
BioNexus KC – Vice President
kgary@bionexuskc.org
816-753-7700
Jennifer Lindholm
BioNexus KC – Marketing & Communications Manager
jlindholm@bionexuskc.org
816-753-7700