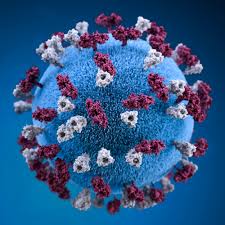 For Immediate Release: August 19, 2020
KANSAS CITY, MO – BioNexus KC has been awarded a $42,900 grant from the Health Forward Foundation to collaborate with Samuel U. Rodgers Health Center and Helix Health in using advanced data analytics to improve outcomes of patients who are at increased risk of COVID-19 complications due to underlying chronic conditions and socioeconomic disparities.
The project's goal is to empower Rodgers Health to harness patient data, identify who is at risk of adverse outcomes, and provide moderate interventions to lower the risk presented by potential COVID-19 exposure. This collaboration strives to increase provider and patient engagement through data-driven, targeted interventions, lowering barriers to primary care adherence and improving behaviors.
"BioNexus KC has become increasingly alarmed with COVID-19's significant differential impact on communities of color," said Dr. Keith Gary, Vice President of BioNexus KC. "By partnering with Helix Health on this project, we as an organization can contribute to impacting health disparities through application of unique technology approaches."
"When COVID-19 hit, we began looking for ways we could adapt our clinical decision support solution to lessen the pandemic's impact on our community," says Anurag Patel, CEO of Helix Health. "BioNexus KC provided us with an exciting opportunity to work with a safety net clinic whose patients are especially vulnerable because of the relationship between chronic disease and social determinants of health."
Disparities in health access contribute to a history of poor health outcomes in Kansas City. Minorities with diabetes in Kansas City carry a disproportionate burden from COVID-19, including increased risk of ICU admissions and death. This virus has proven to be especially dangerous to people with underlying conditions such as diabetes, hypertension and asthma. Research has shown that the risk of death and increased hospital stay due to the coronavirus is four times greater for people with diabetes. The risk is lowered when chronic conditions such as diabetes are well managed.
This large-scale solution, afforded by emerging technologies, can address systemic health issues in a way that allows safety nets to adhere to the Institute for Healthcare Improvement triple aim of better health, better care, and lowering costs.
###
About BioNexus KC:
BioNexus KC believes we can do more to care for people and animals. We inspire thinkers from different disciplines to combine their efforts for a common purpose — healthcare innovation. From bioinformatics to cancer research and beyond, our goal is to stimulate collaboration and advance emerging technologies from concept to reality.
The KC region is a global leader at the nexus of human and animal health benefiting all our citizens and the economy. Our mission is to highlight life sciences resources and their value to the community through collaboration and commercialization. BioNexus KC creates opportunities at the nexus of:
Human and Animal Health
Academia and Industry
Kansas and Missouri
About Helix Health:
Helix Health's predictive analytics platform harnesses artificial intelligence plus business intelligence to help providers and payers gain a deep understanding of their chronic patient populations. Their decision-support engine helps clinicians quickly and easily allocate resources to improve patients' health while reducing the overall cost of care.
About Samuel U. Rodgers Health Center:
Samuel U. Rodgers Health Center has been a leader in providing quality health care in the Kansas City area since 1968. A nonprofit community health center, their experienced and dedicated team of board-certified physicians, nurses, therapists and support staff provided medical, dental and behavioral health services to more than 23,000 patients in 38 different languages in 2017. Those patients span in age from infants, children and teens, to adults and seniors, who rely on us to meet their health care needs.
About Health Forward Foundation:
Health Forward Foundation's mission is to provide leadership, advocacy and resources in order to eliminate barriers and promote quality health for the uninsured and underserved. They are tackling pressing health issues by focusing on those most in need, advocating for health and wellness, and partnering with communities.
Media Inquiries:
Dr. Keith Gary
BioNexus KC – Vice President
kgary@bionexuskc.org
816-753-7700
Jennifer Lindholm
BioNexus KC – Marketing & Communications Manager
jlindholm@bionexuskc.org
816-753-7700