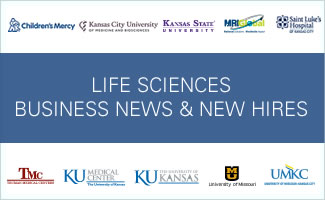 MRIGlobal
MRIGlobal has been awarded a $6.2 million, 5-year program from the Defense Threat Reduction Agency (DTRA) for the development of a vaccine for tularemia. Tularemia is a disease of animals and humans caused by the bacterium Francisella tularensis. Rabbits, hares, and rodents are especially susceptible to tularemia and often die during outbreaks. Humans can become infected in several ways including tick and deer fly bites; skin contact with infected animals; ingestion of contaminated water; inhalation of contaminated dust or aerosols; and acts of bioterrorism. The current award will help to advance the new vaccine candidate by supporting scaled-up manufacturing, large animal studies, and studies aimed at understanding how the vaccine produces immunity.
New Online Program Helps Bring Life Science To The Market
The University of Missouri has launched a new interdisciplinary online graduate certificate to help scientists and researchers capitalize on their discoveries. Students can complete the graduate certificate in life science innovation and entrepreneurship completely online. The online program is designed to serve researchers, doctors and veterinarians as well as engineering and business professionals. The certificate will prepare graduates to lead their own biomedical companies or to bring new entrepreneurial skills to their existing employers. MU is now accepting applications. Classes begin in August. More information
Digital Sandbox KC Gets Even Bigger — Again
Last year, Digital Sandbox KC partnered with the city of Olathe, and now it is adding a new partnership with the city of Independence and the Independence Economic Development Council to support early-stage entrepreneurs in Independence. To accommodate this program, Missouri Technology Corporation provided a matching grant, and local funding is coming from the City of Independence's Community Development Block Grant program, the Independence Civic Council and private contributions. This growth is coupled with a previous announcement on June 29. Digital Sandbox KC announced a partnership with GXP Investments to launch a proof-of-concept program called Energy Sandbox that's geared toward early-stage entrepreneurs in the energy sector. The Energy Sandbox will follow the same format as Digital Sandbox, helping early-stage entrepreneurs commercialize their concepts by providing resources, such as access to technology, business and market experts, and prototyping and beta testing services.The Energy Sandbox also will provide as much as $25,000 to fund each project and plans to fund three to five projects during the next six to eight months. Applications will be accepted on a rolling basis, and evaluation/selection cycles will run eight weeks.
Four Area Companies Make Health Informatics 100 list
Four regional companies have made Health Informatics 100 list. These include North Kansas City-based Cerner (ranked #2) with $4.4 billion revenue in 2015; Overland Park-based Netsmart Technologies (ranked #50) with $208 million; Lenexa-based Lexmark Healthcare (ranked # 57) with $168 million, and Lenexa-based Mediware Information Systems (ranked # 65) with $148.4 million.
KC Health IT Company Gives Patients Access to their Medical Records
The "Partnership for Patients" initiative, a public-private partnership, is encouraging patients to sign up to share medical records. Accredited in 2015, the Kansas City based iShare provides software as a service for patients and health care providers to get, view and share medical records. Patients sign up for iShare Medical Messaging, which looks like an email system, but is a secure, HIPPA compliant way of sharing medical records between ID-proofed entities.
Chamber-supported Charter School Lands $1.6M In Grants
The Urban Neighborhood Initiative (UNI), received a $1 million grant from the Ewing Marion Kauffman Foundation and $600,000 from the Hall Family Foundation. UNI is partnering with Kansas City Public Schools to reopen the Wendell Phillips Elementary School on Aug. 2 as the "Kansas City Neighborhood Academy." This charter school will provide pre-K through second grade education. UNI is one of the Greater Kansas City Chamber of Commerce's Big 5 goals to revitalize neighborhoods in the urban core.
KCP&L Opens Its First Solar Farm In Missouri
Kansas City Power & Light has opened its first solar farm, which will produce enough electricity to power nearly 440 homes. This 12-acre-plus solar facility in Greenwood, MO is nearly 100 times larger than KCP&L's solar array at Kauffman Stadium.
Recent Hires/Appointments/Promotions
University of Missouri-Kansas City
Peter Koulen, a renowned vision and neuroscience researcher at the UMKC School of Medicine, has been appointed to serve as a member of one of the scientific review groups of the National Institutes of Health (NIH). He will begin a four-year term with the NIH Center for Scientific Review's Bioengineering of Neuroscience, Vision and Low Vision Technologies scientific review group in July.
Kansas State University
The Kansas Board of Regents appointed retired U.S. Air Force Gen. Richard B. Myers as interim president at Kansas State University. Myers served as the 15th Chairman of the Joint Chiefs of Staff from 2001 to 2005. As the nation's highest ranking military officer, Myers served as the principal military advisor to the President, the Secretary of Defense, and the National Security Council. Born and raised in Merriam, Kansas, Myers is a graduate of Kansas State University, where he earned a Bachelor of Science in Mechanical Engineering in 1965.  Read more at
University of Kansas Medical Center
Randolph J. Nudo, PhD, has been appointed director of the Institute for Neurological Discovery at the University of Kansas Medical Center.  He has been on the faculty at KU Medical Center since 1997 and has secured over $20 million in external funding to support his research programs. He is a leading authority on neuroplasticity and recovery after brain injury, and is recognized internationally for his work on the effects of physiotherapy on functional plasticity after stroke.
University of Missouri
Internationally renowned researcher, David Singh, recently joined the University of Missouri's Department of Physics and Astronomy in the College of Arts and Science. Singh and his fellow researchers recently published an article in the journal Advanced Materials.He has published more than 500 peer-reviewed publications and has been cited more than 32,000 times.
University of Kansas
Neeli Bendapudi, PhD, has been named the university's provost and executive vice chancellor of the Lawrence campus. She assumed her new role on July 1. Bendapudi has consulted for dozens of the world's largest companies, including Procter & Gamble, Deloitte & Touche and Cessna. Prior to her appointment, Dr. Bendapudi served as Dean of the School of Business at KU since 2011. Before coming to KU, she had been a professor at The Ohio State University's Fisher College of Business since 2008. She began at Ohio State as assistant professor in 1996, before becoming an associate professor in 2002. Previously, she was an assistant professor of marketing at Texas A&M University.  She has also served on corporate boards and currently sits on the board of MRI Global, a national nonprofit research organization.