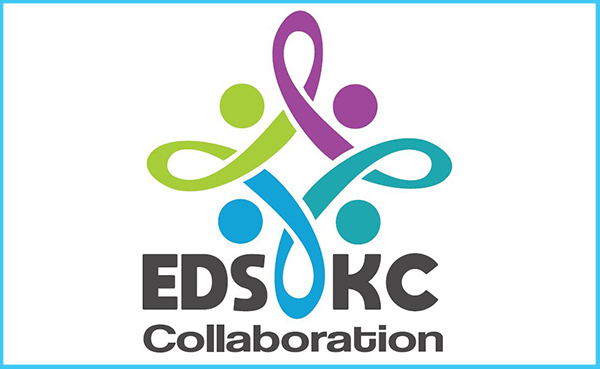 Please join BioNexus KC and EDSKC Collaboration Inc. for the "first-ever" Kansas City Ehlers-Danlos Syndromes Educational Seminar on September 7, 2019 at UMKC.  In 2017, diagnostic criteria and care guidelines were updated for Ehlers-Danlos Syndromes (EDS), 14 rare genetic connective tissue diseases that result in significant systemic impacts and progressive disability.  Patients with EDS present with varying degrees of complex symptoms requiring treatment across numerous specialties and often endure significant diagnostic delays.  Early diagnosis and treatment is critical for increased quality of life and reduced medical and emotional impacts.  During this seminar, the latest in diagnosis and care will be presented for pediatric and adult patients.
This seminar is the result of a unique collaboration between the EDS patient community, physicians and researchers.  It will feature speakers from Mount Sinai Hospital, Ann & Robert H. Lurie Children's Hospital of Chicago, Brown Medical School, Children's Hospital Colorado, Hasbro Children's Hospital, Children's Mercy Kansas City and the University of Kansas Medical School.  EDS is suspected to be much more prevalent than previously estimated.  This seminar will help set the stage for future EDS research to improve quality of care and patient outcomes.
For more information or to register, please visit https://www.edskc.org.