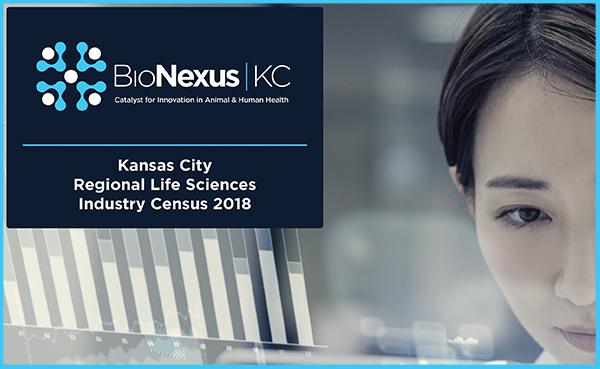 The 2018 Life Science Industry Census identified 292 life sciences companies employing about 35,000 people, demonstrating continued growth in this vital sector of the region's economy. A net increase of 43 companies in the region represents an impressive 17% growth in companies, with 22% employment growth since the 2015 census.
Kansas is home to about 64% of the life sciences companies in the region while Missouri is home to about 36% of the companies. Missouri has over half of the life sciences workforce (56%) with the remaining 44% employed in Kansas. When asked about future hiring trends, 86% of respondents indicated plans to add employees over the next 36 months. While a Bachelor's degree is still the most preferred credential for entry level positions, 30% of entry level jobs only require a high school diploma.
Companies included in the study must be engaged in research and development or directly support research and development activities within the life sciences. The census defines life sciences as any research activities related to the biology and/or chemistry of animals, humans or plants.
The Life Sciences Industry Census is the only repeated systematic assessment of industry assets in the region. Moreover, the Census collects workforce data providing important information for institutions across the educational continuum regarding industry needs.
BioNexus KC has partnered with Investment Resources since 2006 to conduct the census project every three years. By using a consistent methodology for data collection, each new census adds a level of depth to the information previously gathered and allows for appropriate analysis and comparison of data sets. Essentially each individual census is a chapter in the history of the life sciences industry in the region.