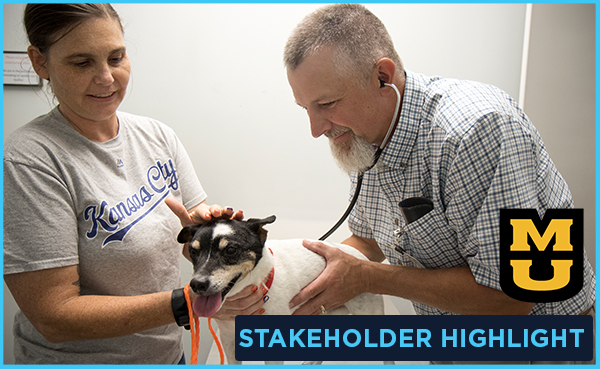 University of Missouri College of Veterinary Medicine Dean Carolyn Henry, in partnership with the BioNexus KC Cancer Research and Care working group, continues to advance plans to establish a collaborative veterinary clinical trial facility in Kansas City. Presently, the Veterinary Health Center at Kansas City provides emergency care to companion animals after hours, on weekends and holidays. Henry's vision is to use the facility during the day to screen animals for oncology, neurology, internal medicine, and other clinical trials under way at MU and other regional veterinary colleges. The facility also has the potential to eventually serve as a site where drug trials are conducted.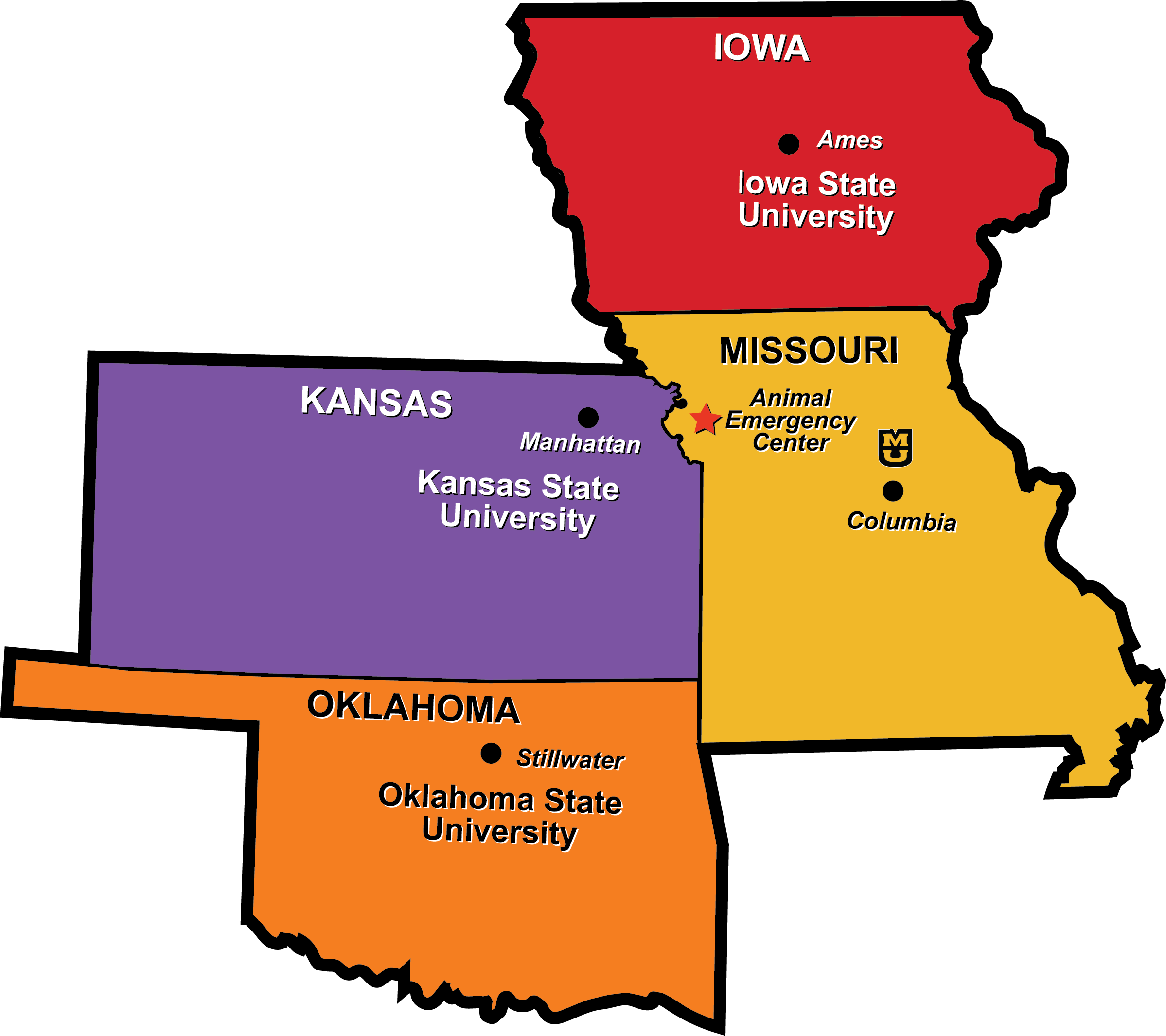 The central location offers a unique geographic advantage for several nearby colleges of veterinary medicine. The facility, positioned in the center of the Kansas City Animal Health Corridor, is approximately two hours from both the University of Missouri and Kansas State University. It is also easily accessible from Iowa State University, which is approximately a three-and-half-hour drive via I-35 North, and just less than five hours from Oklahoma State University via I-35 South.
Establishing a clinical trials facility would enhance the veterinary curriculum at the four universities. A clinical trials consortium would give veterinary students more opportunities to become involved in research and greater exposure to the work under way at Kansas City Health Corridor companies.
"A four-university collaboration also would be advantageous economically to the university partners, because the veterinary colleges could share advanced technology resources such as MU's PET/CT scanner," Henry said. "It would benefit our industry partners by offering a more robust potential caseload to reach when they are developing new drug therapies and testing them through university trials. A larger study pool offers the potential to more quickly accrue results, benefiting not just the industries involved, but ultimately pet owners too."
Through screenings at the VHC-KC, pet owners in the region could learn if their animals would be eligible to participate in potentially life-extending and enhancing trials without having to travel to the university involved in an individual trial.