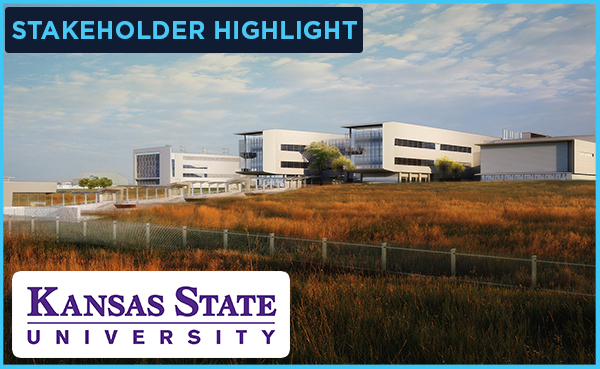 Ebola-related emergency response by two Kansas State University veterinarians is making its way to the small screen and is highlighting the region's legacy as the "Silicon Valley for biodefense."
National Geographic is producing a six-part TV series called "The Hot Zone," which will be based on the 1995 bestselling book by Richard Preston. The story depicts the 1989 outbreak of Ebola virus in Reston, Virginia. The TV series debuts on Memorial Day — Monday, May 27 — and will air over three nights.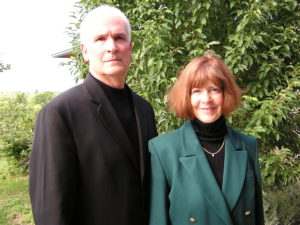 "The Hot Zone" involves two prominent K-State leaders: Nancy and Jerry Jaax. Both graduated with veterinary medicine degrees from K-State and served in medical defense with the U.S. Army, during which time they became involved in the events depicted in "The Hot Zone."
Following "The Hot Zone" events and after stellar military careers, Jerry and Nancy returned to Manhattan. Jerry joined K-State and served in a prominent research leadership position to further K-State's biodefense mission. Nancy participated in innumerable K-State infectious disease initiatives.
Jerry's time as director of the Army's Biological Arms Control Treaty Office was relevant to K-State's publication of the "Homeland Defense Food Safety, Security, and Emergency Preparedness Program" in 1999. The 100-page document — informally called "The Big Purple Book" — outlined the university's infectious disease research programs.
Both Jerry and Nancy played important roles in the development of K-State's biocontainment facility called the Biosecurity Research Institute, or BRI, at Pat Roberts Hall. Nancy inspired the need for a training lab based on her experience with Ebola. They also assisted in winning the national competition for the National Bio and Agro-defense Facility, or NBAF, which is under construction north of K-State's Manhattan campus. Once NBAF becomes operational in 2022-2023, it will be America's foremost animal disease research facility.
K-State's biodefense efforts have gained national recognition, and in 2017, Tom Daschle, former majority leader of the U.S. Senate, described K-State as the "Silicon Valley for biodefense."
To coincide with the TV series and celebrate the work of Nancy and Jerry, K-State is organizing several events in Manhattan and Olathe. Details will be posted at k-state.edu/hotzone and provided in upcoming editions of the BioNexus KC's "Glance" e-newsletter.