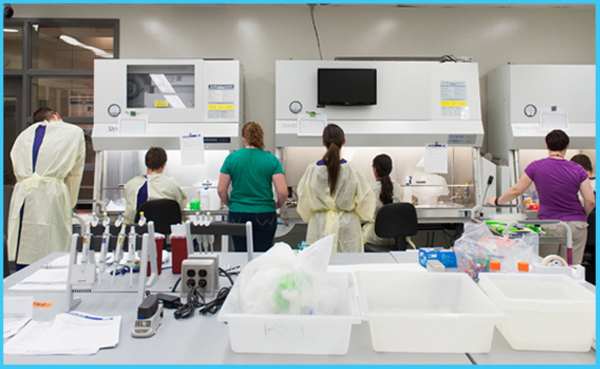 Sizzling bacon, smoky pulled pork, mouthwatering barbecue ribs and even the holiday ham could disappear from meals if African swine fever virus ever made its way to the U.S. While the disease does not affect human health, it is nearly 100% fatal to pigs in less than two weeks and could cause billions of dollars in economic damages for U.S. producers. An outbreak would have lasting effects on the pork industry.
"Within 12 years of the virus emerging in the country of Georgia, African
 swine fever has spread
 throughout most of Eastern Europe and across the entire continent of Asia into China, Vietnam and Cambodia," said Daniel Madden, who researches the virus as a Kansas State University master's student in veterinary biomedical sciences in the College of Veterinary Medicine. "It is very likely that future outbreaks will occur in areas that have never seen this disease before and we must be prepared."
African swine fever virus and classical swine fever virus, another concerning disease, have not shown up in any U.S. swine populations yet. To keep it that way, Kansas State University is training the next generation of
biosecurity and biosafety
 scientists, like Madden, while also conducting research to combat the most threatening agents to the world's food supply, including swine fever viruses and many other pathogens.
The K-State Biosecurity Research Institute, or BRI, houses several multidisciplinary research programs on pathogens that affect animals, plants and insects as well as food safety and security. The institute has 14 biosafety level-3, or BSL-3, labs; biosafety level-3 agriculture, or BSL-3Ag, labs; plant pathogen research labs; and food safety processing labs in addition to 10,000 square feet of educational and training space.
"No other facility can do all that we do in one spot when it comes to plants, animals and insect work," said John Henneman, BRI director of biocontainment operations. "We are unique and are working with agents that are not allowed at other nonfederal labs."