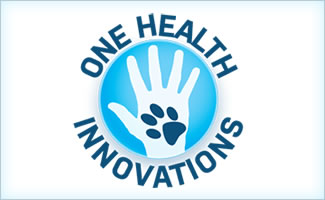 A two-day symposium is planned on August 28th and 29th to explore research and clinical intersections in human and animal disease.  Rather than working in silos, we recognize the tremendous opportunity to accelerate research and development by working across species and using naturally occurring diseases in animals rather than induced disease models.
The symposium will feature two keynote speakers. Dr. Cheryl Stroud, the Executive Director of the One Health Commission will present the global risks facing us today like antibiotic resistance and the opportunity for a One Health approach to accelerate solutions to these global challenges. Dr. Amy LeBlanc, Director of Comparative Oncology at NCI will share the genetic, molecular, histologic and clinical comparisons of human and animal tumors and the opportunity for accelerating translational research.

Cheryl Stroud, DVM, PhD
Executive Director, One Health Commission (OHC)
Immediate Past Chair, North Carolina One Health Collaborative (NC OHC)
Adjunct Assistant Professor, Department of Clinical Sciences, College of Veterinary Medicine
NC State University
Amy K. LeBlanc, DVM, DACVIM
Director, Comparative Oncology Program
Center for Cancer Research, National Cancer Institute
National Institutes of Health
This symposium is designed for physicians, veterinarians and scientists interested in translational research and clinical studies. The agenda will include eight topic areas including diabetes, gene therapy, osteosarcoma vaccine, polycystic kidney disease, bioinformatics, orthopedics and stem cell therapy. For each topic area, a researcher concentrating in human health, animal health and regulatory aspects of the topic will address the continuum of research opportunities. Each session will conclude with a panel discussion for engaging the audience.
As one example for the development of an osteosarcoma vaccine, Dan O'Connor, CEO of Advaxis will discuss ADXS-HER2, Lm Technology™ immunotherapy product candidate being developed by Advaxis to target HER2 expressing cancers in people. Dr. Nicole Mason, University of Pennsylvania, will present research on recombinant HER2 expressing Listeria (Lm-LLO-chuHER2) to prevent the development of metastatic osteosarcoma in dogs. And Dr. Laura Treml, Aratana, will discuss regulatory data packages for the development of the human and animal products and the advantages of data sharing.
This year's symposium is presented in partnership with the Schools of Veterinary Medicine at University of Missouri and Kansas State University, and the Kansas City Area Life Sciences Institute.  Special thanks to Dr. Carolyn Henry, Associate Dean College of Veterinary Medicine, University of Missouri for her expertise in developing the agenda. Abstracts from this year's Symposium will be published in the Journal of Clinical and Translational Medicine and printed copies will be available for Symposium attendees.
Former U.S. Captain Luis Carlos Montalván, a New York Times bestselling author, speaker, and advocate as our guest speaker during lunch on Monday, August 29. Luis, along with his beloved service dog, Tuesday.
To register or learn more about the agenda: http://kclifesciences.org/events/one-health-innovations-symposium/