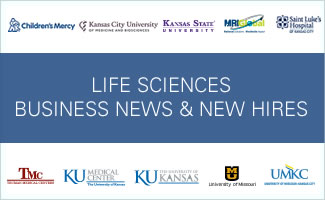 Aratana Therapeutics Obtains FDA Approval on Three Drugs –More to Come
Aratana Therapeutics Inc. reached a milestone in October when it took its first local anesthetic for dogs, Nocita, to market. Nocita, was approved as a long-acting local anesthetic for human use before it was approved for dogs. Aratana has been able to streamline the Food and Drug Administration (FDA) approval process for animal and veterinary products to four to five years, while other companies spend seven to 10 years achieving approval from the FDA. To date, Aratana has received FDA approval for three drugs. The other two drugs are Entyce, a liquid medicine that helps stimulate appetite in dogs which was also developed first by a pharmaceutical company for humans. The third, Galliprant helps control pain and inflammation in dogs with osteoarthritis. Earlier in 2016 Aratana sold licensing rights for Galliprant to Elanco Animal Health, a subsidiary of Eli Lilly and Co. Aratana continues to research new treatments, including a postoperative pain management treatment for cats and a therapeutic treatment for canine osteosarcoma.  More information »
Boehringer Ingelheim Will Move North American HQ Out of St. Joseph
Boehringer Ingelheim Metvedica Inc is in the process of acquiring Merial, making it the second-largest animal health company globally and doubling its sales to approximately 3.8 billion based on 2015 numbers. Should this sale receive approval by the U.S. Federal Trade Commission,  Boehringer Ingelheim Vetmedica's animal health leadership will relocate to a Merial facility in Duluth, Ga while its St. Joseph location will continue as a critical part of the integrated business. More information »
Sarah Getch, PhD
Sarah Getch, PhD, has joined KCU as division chief of Health Service Psychology and Program Director for the university's planned Doctoral Program in Clinical Psychology (PsyD). Dr. Getch brings an extensive background to KCU, having earned her PhD in clinical psychology from the Illinois Institute of Technology and completing her pre-doctoral and post-doctoral work at Northwestern Memorial Hospital/Feinberg School of Medicine. While at Northwestern Memorial Hospital, Dr. Getch was instrumental in a number of important research projects before turning her attention to academia. Before joining KCU, Dr. Getch worked as an Assistant Professor at Midwestern University in the Department of Behavioral Medicine. In addition to teaching and mentoring PsyD students, she served as Director of Admissions, Education Chair, and Co-Chair of the Self-Study & Accreditation Committee.
Thomas Schwartz, DVM
Thomas Schwartz, DVM will become director of Kansas State University's Veterinary Health Center on Jan. 2, 2017. Dr. Schwartz is a longtime veterinarian with administrative experience in running a full-service veterinary hospital. He founded and operated one of the first and most successful franchised Banfield Pet Hospital locations in the nation in Brentwood, Missouri. He received his Doctor of Veterinary Medicine from Michigan State University and also has degrees in economics and political science from the University of Michigan. He brings more than 20 years of experience in both mixed and small animal practice working with dairy and beef cattle, swine, horses and companion animals.
Kansas State University Welcomes 14th President
The K-State family proudly welcomed Richard B. Myers to serve as the 14th president of Kansas State University, as announced by the Kansas Board of Regents. Richard Myers, a retired four-star general and the former chairman of the Joint Chiefs of Staff graduated from Kansas State in 1965 with his bachelor's degree in mechanical engineering. He previously had a part-time position at the school as a professor of military history and leadership. The military science building on campus is named for him.
Roy Jensen, MD
Roy Jensen, MD, Director of the University of Kansas Cancer Center, has been elected Vice President and President-Elect of the Association of American Cancer Institutes (AACI). The AACI is dedicated to enhancing the efforts of 95 leading cancer research centers in North America to help reduce the burden of cancer. Key to this mission is gathering and sharing best practices among these centers.
MRIGlobal Partners with Thermo Fisher Scientific and Arizona State University
The U.S. Department Of Health And Human Services' Office Of The Assistant Secretary For Preparedness Response's (ASPR) Biomedical Advanced Research and Development Authority will provide up to $100M over 10 years to MRIGlobal in a partnership with Thermo Fisher Scientific and Arizona State University. Funding supports clinically testing and validating a diagnostic test designed to determine absorbed doses of ionizing radiation and inform the use of medical countermeasures to administer medical care following a radiation or nuclear incident. More information »
MRIGlobal to Lead International Research Collaboration for Tularemia Vaccine
MRIGlobal has been awarded a $6.2 million, 5-year program from the Defense Threat Reduction Agency for the development of a vaccine for tularemia. Tularemia is a disease of animals and humans caused by the bacterium Francisella tularensis. Rabbits, hares, and rodents are especially susceptible to tularemia and often die during outbreaks. Humans can become infected in several ways including tick and deer fly bites; skin contact with infected animals; ingestion of contaminated water; inhalation of contaminated dust or aerosols; and acts of bioterrorism. More information »
Netsmart Expands Long-Term Care Offerings with Acquisition of Missouri Company
Netsmart Technologies Inc. will expand its community-care platform with the acquisition of HealthMEDX, a developer of electronic health record solutions for long-term care. The acquisition will help Netsmart serve retirement and assisted-living communities, as well as skilled nursing and home-care providers. Many long-term care patients have co-occurring conditions that require coordinated care. More information »
University of Missouri Board of Curators Names Top Public Land-Grant Research University Leader as 24th President
University of Missouri Board of Curators has named Mun Y. Choi, PhD as the 24th President of the University of Missouri System. Dr. Choi will succeed Interim President Michael Middleton on March 1, 2017. Dr. Choi's 24-year career in higher education includes his present position as provost and executive vice president at the University of Connecticut, one of the nation's top 20 public universities in the latest U.S. News rankings. Since 2012, he has overseen a budget of $700 million while working with 1,500 full-time faculty, 31,000 students and 2,000 staff across 12 schools and colleges including Schools of Medicine, Dental Medicine and Law. Under his leadership, UConn developed several innovative new programs that have resulted in enrollment growth, increased faculty hiring, innovative research and new and expanded industry partnerships.