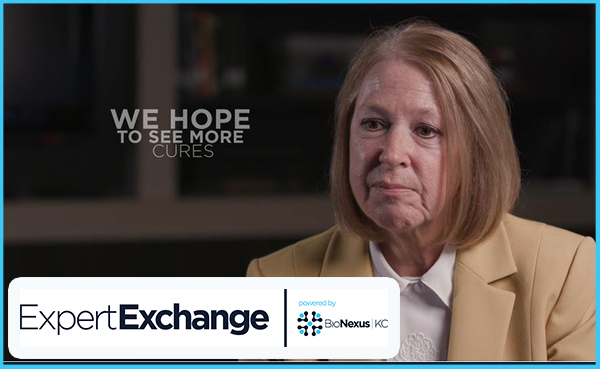 While many of us aspire to use our abilities to make the world a better place, Kathy Boggess, Technical Division Director at MRIGlobal and her team are making a difference for many in the areas of human health.
Scientists make the discovery and the pharma manufacturers put their logo on the bottles, the critical step between the two is where Boggess and her team build the bridge to new therapeutics.
This post discovery, pre-commercial production phase is critically important for FDA guidelines and public safety. Specifically, Boggess' team performs the analytical chemistry testing of chemotherapy drugs before clinical trials, product development, and repository management.
Her department tests shelf life stability, purity analysis, and serve as experts in good manufacturing practices. Regional collaboration is also in play as MRIGlobal often relies on researchers at KU Medical Center for valuable help prior to the next phase of clinical study.
Boggess' team works on several government programs, the largest is with the National Cancer Institute. The commitment in the project is more than professional. For Boggess and her team, it's personal. "We have colleagues and family members affected by cancer and we're excited to see opportunities for these drugs to be tested in the clinic that would then help solve health problems," Boggess said. "It's gratifying that our work is a big part of the research that's going to improve the quality of life for these patients."
Another program her department oversees is with the National Institute of Neurological Disorders and Stroke. This work includes a drug that has the potential to cure Alzheimer's Disease. For Boggess, the work was especially important because she witnessed the deterioration of her mother from the disease. "Having been through it, it is near and dear to my heart, knowing that we are doing research that would progress this drug," she said.
She values the regional contribution in the effort, too. Providing the synthetic chemistry work at MRIGlobal enables drug production right here in Kansas City.
You may wonder how Kathy Boggess arrived on this path. In high school, she found her way to chemistry via her dislike for her shorthand class. When the only option was chemistry, she switched courses and fell in love with the lab and its challenges. Boggess has always had an affinity for numbers and for applying different mathematical tools to solve problems. When it came time to enroll at William Jewell College, she didn't second guess her major.
Early in Boggess' career, she felt a calling to become a teacher. After working for MRIGlobal for 16 years, she heard the calling again and decided to pursue that dream. Eight years later, she saw an opportunity to use the experience to be an even better program manager and returned to MRIGlobal. Teaching high school students gave her a different perspective on how to manage and work with people. "One of the things I learned as a teacher was that you focus on the situation, not on the person," she said. This lesson enhances every day on the job and influences every contribution.
Kathy Boggess and her team are passionate about their work. "We want to provide the expertise, analytical chemistry and repository services to other customers and help get additional drugs to market to solve the issues that we see with cancer and neurological disorders," she said. As most people dream of doing good and perhaps even being a hero, Boggess and her team at MRIGlobal can see the impact science makes in the lives of patients and their families.