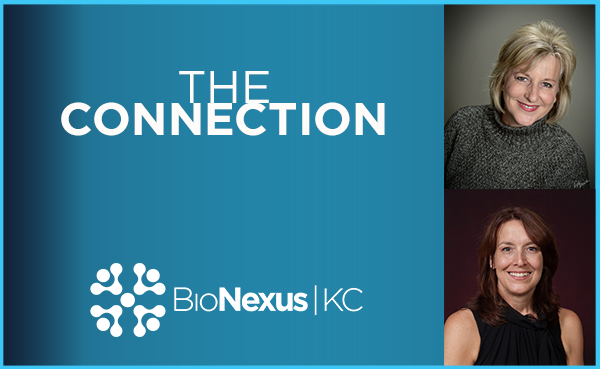 A good partnership is often greater than the sum of its individual parts. For Dr. Amy Vogelsmeier, Associate Professor at the University of Missouri (MU) Sinclair School of Nursing, and Dr. Lori Popejoy, Associate Dean for Innovation and Partnerships and Associate Professor at the MU Sinclair School of Nursing, their research symbiosis has been a major driver in improving elder care across the state of Missouri. Since the onset of the COVID-19 Pandemic, they have turned their work towards preparing and equipping nursing homes to better protect the health and safety of residents and employees. By focusing on the nursing home patients most at risk during the pandemic, their impact is exponential and reaches both patients and their caretakers.
Because of their shared experience in nursing, Vogelsmeier and Popejoy can create and lead better process changes for elder care in hospitals and nursing home facilities. They each have their own areas of interest. Vogelsmeier has worked to highlight the unique contribution of registered nurses in nursing homes and identify and implement best medication safety practices. For Popejoy, her focus is on care coordination, transitional care, and discharge planning.
Working collaboratively through the Missouri Quality Initiative Program (MOQI), a Centers for Medicare and Medicaid Services (CMS) funded innovation project, they studied the influence of advanced practice registered nurses (APRN) and improvement of nursing home systems of care delivery on reduction of avoidable hospitalizations. Both have also been part of the Quality Improvement Program for Missouri (QIPMO) since its inception in the late 1990s. QIPMO is a collaboration between the Sinclair School of Nursing and the Missouri Department of Health and Senior Services supporting nursing facilities by providing access to Gerontological nurse experts, guiding best practices to improve care delivery and outcomes for nursing home residents.
At the beginning of the pandemic, limited access to personal protective equipment (PPE) was the biggest concern for nursing home staff.  Working in collaboration with QIPMO, "We were able to collaborate with various community organizations to help QIPMO distribute more than 3,000 face shields to nursing homes throughout the state," Popejoy said. The challenge went beyond PPE though, as nursing home residents were being isolated more often, reducing or eliminating opportunities to dine in groups, share social activities, or invite outside visitors inside the facilities.
Between the MOQI and QIPMO, 500 Missouri nursing homes were provided with guidance and support for staff and administrators to navigate and implement changing COVID-19 infection control practices to better protect their residents. "The main goal of our response effort was to make sure nursing home residents are staying as safe as possible during this very traumatic and challenging experience," Popejoy said.
With some their MOQI colleagues, the duo has developed a business called NewPath Health Solutions that works to carry forward innovations developed from the School of Nursing to continue after federal and grant funding support has ended.
Other projects Popejoy and Vogelsmeier are involved in are envisioning the use of healthcare technology. Vogelsmeier is excited by a future in which registered nurses and APRNs play a significant role in improving the future of safe senior care. Popejoy's role at MU as the Associate Dean of Innovation and Partnerships helps advance technology such as sensor-based technologies across settings. "It's hard to keep health system innovation functioning and moving, so this role was developed to keep projects moving forward when there is no longer grant funding to keep these projects alive," Popejoy said.
The two of them have been long-time friends and colleagues likely in part because their strengths and weaknesses are complementary. "My ability to be strategic and Lori's ability to be creative and think outside the box work together to get it done," Vogelsmeier said. Both enjoy living in central Missouri, being outside with their families, and traveling.
The impact from COVID-19 was an immediate concern for both of them. "When we first heard about the disease in Washington state, my heart sunk thinking about how bad it could be," Popejoy said. "It was like watching a tsunami coming and people were oblivious until it hit and then suddenly were lost as to what to do next," Vogelsmeier recalled. "Almost like it didn't exist until it hit the crisis point." However, as the country has gotten further into the pandemic, these two have seen improvements. "Everything we know about this disease is constantly changing as we gear up to help them face these challenges, but the problems seem to be somewhat more manageable now," Vogelsmeier said.
For both professors, the drive to improve senior lives and the careers of nurses across Missouri is motivation enough but faced with a once in a century pandemic, they both have responded. Between the state quality care initiatives and support programs and the outreach during COVID-19, Vogelsmeier and Popejoy's impact is bigger, together.