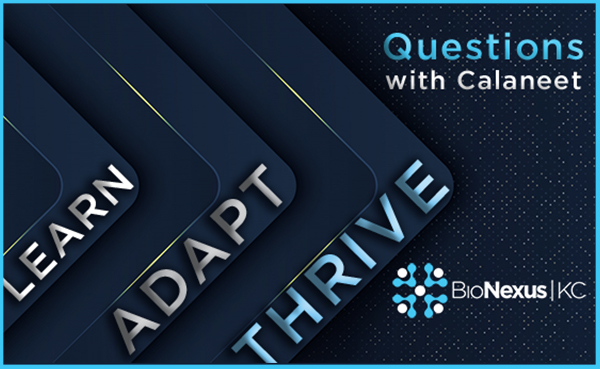 BioNexus KC's annual event will feature Calaneet Balas, President and CEO of The ALS Association, as the keynote speaker. Balas leads the organization in three mission areas: global research, public policy, and care services. These areas work in a cohesive approach to find a cure, advance treatments, and improve the quality of life for people living with ALS. To learn more about BioNexus KC's virtual event or to register, click here.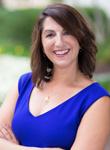 Q. Innovation ecosystems create an active flow of information and resources to transform ideas into reality. What have you learned from your ecosystem (successes and failures) that has guided you forward?
Balas: The voluntary health space is often a stagnant ecosystem, one that can be nervous or hesitant to take chances and to make changes. When I think about an innovation ecosystem, I think about how we can accomplish bigger goals at a faster rate, and about the systems we must change to do that. How do we accelerate research? How does every component that we're trying to move forward or move faster impact people living with ALS? We talk about systems and processes but those are only tools to achieve better outcomes. What we should be talking about is how much have we impacted the community we serve. Are we farther down the road?
You have to be okay accepting occasional failure as a learning opportunity, because if you don't, you stay trapped in an 'I'm not going to try something different' mindset. And then you say, 'we tried that it didn't work; it didn't create the impact that we thought it would.'
It's the same for success; maybe you didn't go far enough. If you created a successful campaign, did you reach high enough for the stars? The answer could be yes, but the answer could also be 'maybe we should raise the bar, move the goalpost a little bit further next time.' Evolution is just part of the process; we should be really comfortable with that.
Q. The Ice Bucket Challenge went viral on social media in the summer of 2014 and raised approximately $220 million worldwide. Prior to the challenge going viral, only about half of Americans had heard of the disease. How has research, care, and awareness of ALS been impacted?
Balas: The Ice Bucket Challenge has forever changed the face of ALS. I am completely convinced that as treatments, therapies, and new technologies roll out, the majority of that progress will be traced back to the ALS Ice Bucket Challenge.
Just a couple weeks ago there was a lot of media coverage around a promising drug that just finished phase II clinical trials; that drug is a direct result of Ice Bucket Challenge money. I don't think it will be the last; there are many that will come forward. And now most people, not all but most, have heard of ALS. And what's powerful is that not only did we raise awareness and money for our own organization, but we leveraged dollars into the space. Since the Ice Bucket Challenge, we have invested over $110 million in research.
Last year, five years after the Ice Bucket Challenge, we commissioned an independent report from RTI International, an independent, nonprofit research firm, to analyze the effects of the Challenge and the impact of those dollars on research. That report found that about $40 million of the funds raised resulted in approximately $123 million in follow-on funding. Over that five-year period, researchers previously funded by the Association were able to secure over $420 million in funding from the National Institutes of Health for ALS research.
It's not just about what we've put it in to research. It's also about who else is attracted to put their money in, whether it's venture capitalists, government, other organizations like ours that we partner with. Collectively, we're able to do a lot more. You look at assistive technology now and it's phenomenal- people being able to keep their voice alive through voice banking even if they lose the ability to speak. The work that we're doing with Microsoft and Google is on a whole other level. I don't think anyone is unaware of how fast technology can move if people are interested in it and there's some leverage there. The Ice Bucket Challenge has completely changed the face of the disease and how people can live longer and stronger with the research those donations have made possible. Quite honestly the story is still being written. Ten years from now we will be having the conversation about ALS with very different outcomes and I look forward to that day.
Q. Adaptability is the most important skill of the COVID-19 era, how has the ALS Association responded during this time of uncertainty?
Balas: We've pivoted very quickly. The Ice Bucket Challenge also gave us an advantage in a way because we had already started investing in technology, investing in telemedicine, diversifying our fundraising. We had a head start and really what it did was allow us to expedite innovations to the ways we deliver care.
What most people may not think about is that someone with ALS is often already isolated. Depending on where they physically live, what state, what type of environment, there are already challenges around isolation that we were working through. When Congress approved the use of telemedicine (in response to COVID-19), and opened that box, it gave people with ALS a safe option and we're trying to make sure that box doesn't close.  Another challenge we face is that for someone with ALS, the idea of getting COVID-19 is really scary. This is a disease that already has a severe respiratory implication that leads to death, so people got really scared about letting anyone in their house, including healthcare professionals or delivery services. We had to get really creative about how we could meet the needs of people with ALS. I'll be honest, we've met a lot of those needs but not all. For example, giving a family member caregiver a break is really hard when someone doesn't want anyone outside of the home to come in, so respite for caregivers is still an issue we're trying to resolve. However, in terms of silver lining, once we started moving our support groups online, we experienced a huge increase in participation. This is one of the COVID-19 accommodations that we will carry with us into the future because it's proven to be so convenient and popular for our community.
This period of rethinking how we deliver on our mission in pandemic has also given us the opportunity to highlight the digital divide. We have many people in the ALS community who either don't have access to internet, or they don't have the hardware, the broadband, or the education to use it to its full potential. This is an opportunity to spotlight this deficit and show how it's compounded the already isolating effects of ALS and compromises wellbeing, both mental and physical. We are working on some projects with other organizations and on some legislation to address that.
That's how we've pivoted in a few different ways. There are a whole host of other things as well. These are forever changes; this is not a bottle you can uncork. I'm not saying that we won't have the opportunity to get together in person with our community, but this has given us the opportunity to meet and serve the community in new and effective ways.