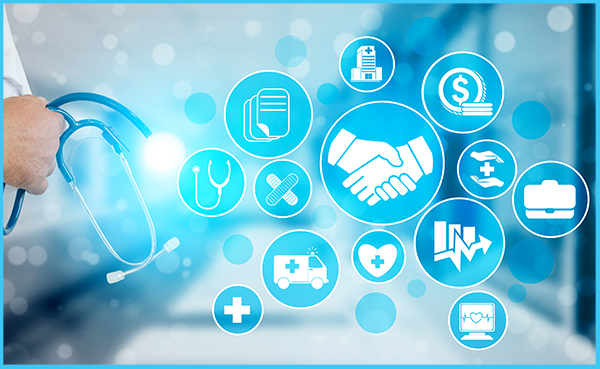 Osteopathic medical students at Kansas City University (KCU) now have the opportunity to develop a much deeper understanding of the underlying issues and inequities impacting public and population health. Through a new dual-degree partnership with the University of Nebraska Medical Center (UNMC), students can simultaneously earn a Doctor of Osteopathic Medicine from KCU and a Master of Public Health from UNMC (DO/MPH).
This offering arose, in part, because of the ongoing COVID-19 public health crisis, as well as the need to train physicians to better address the complexities that determine the health of their patients and patient populations. As new obstacles to protecting the public's health continue to adversely impact our country's communities and health-care systems, KCU is dedicated to preparing students in every way possible to fulfill its mission of "improving the well-being of the communities we serve."
"Now, more than ever, the modern health-care system needs physicians who think beyond caring for each patient on an ad hoc basis to understanding and addressing the social/political/economic influencers of health," said Rex Archer, MD, MPH, KCU's new director of Population and Public Health and professor of Curriculum and Integrated Learning. "To that end, medical schools are increasingly incorporating into their curriculum instruction centered on components that determine a person's health status."
To help students better understand what is meant by health inequities, Archer uses a definition from Margaret Whitehead, professor and chair of Public Health at Liverpool University: "Differences in population health status and mortality rates that are systemic, patterned, unfair, unjust, and actionable, as opposed to random or caused by those who become ill."  According to Archer, in order to achieve health equity, our country will need a fairer, more just distribution of social resources and social opportunities.
Additionally, he notes that health insurance reimbursement oftentimes focuses not only on a physician's individual encounters with his or her patients, but how well he or she keeps their patient population as a whole. This program will better prepare future physicians for these challenges and opportunities as well.
The public health curriculum will be offered online and delivered over a four-year period for a total of 42 credit hours. Upon successful completion of five MPH Foundational Core courses over a two-year period, students will earn a Certificate in Public Health from UNMC. Already, 18 KCU student doctors have applied to earn the Public Health Certificate. If a student chooses to pursue the full MPH degree, the remaining UNMC College of Public Health curriculum will be completed over an additional two years.
Regardless of whether a student doctor pursues the Public Health Certificate, all first- and second-year students receive additional instruction on health equity and how to prevent the root causes of injury and disease.
The Doctor of Osteopathic Medicine and Master of Public Health (DO/MPH) is one of three dual-degree programs offered through the KCU College of Osteopathic Medicine on both campuses in Kansas City and Joplin.