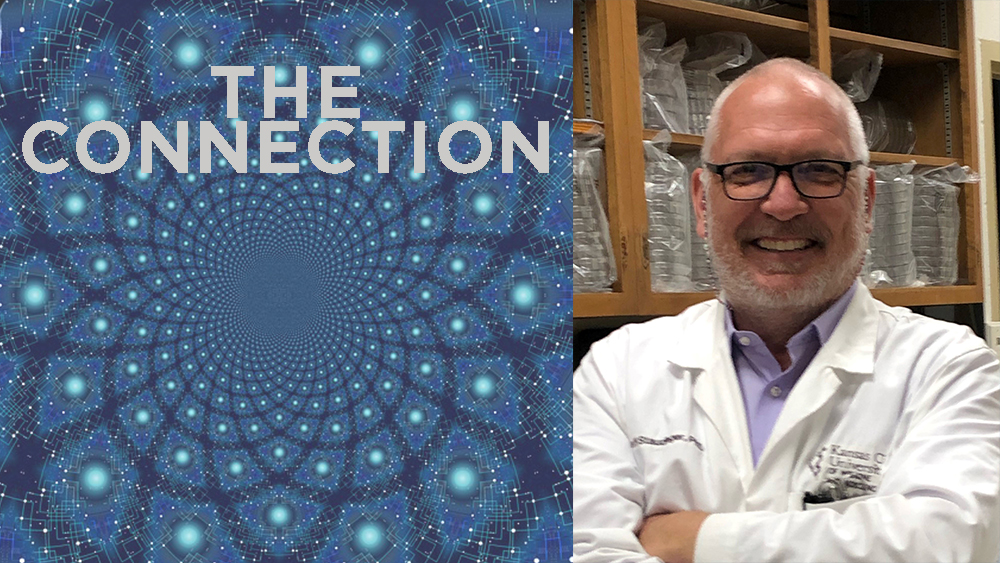 Scientific discovery is validated by the benefits of the breakthrough in the medical clinic. What is sometimes overshadowed is the fact that basic science that lays the groundwork for the eventual contribution to clinical and pharmacological therapies. For Jeff Staudinger, PhD, Chair of Basic Sciences and Professor of Pharmacology at Kansas City University (KCU), the basic sciences have been at the cornerstone of a career that has facilitated, advanced, and expedited discoveries and treatments for patients.
Staudinger's career has been dedicated to developing biochemical tools for pharmaceutical companies to determine the extent to which their novel drug candidate causes adverse effects prior to expensive clinical trials. These basic tools eliminate costly delays in drug development for pharmaceutical companies by detecting critical issues that would derail or delay Food and Drug Administration approval. Beyond financial savings, the tool also allows for creation and evaluation of other compound versions, with higher efficacy and without unwanted side effects. The net result is that these drug candidates may ultimately get into the hands of clinicians quicker than would otherwise be possible.
Staudinger's love of basic science started early. His father was the Chair of Nebraska Wesleyan University where he started a pre-med program that matured into the premier program in the state. Staudinger grew up appreciating the power and beauty of science, and his affection only grew during his childhood. "At the dinner table, I would learn about mitochondria and bacteria that at one point moved to make eukaryotes through evolution. I always had the expectation of becoming a scientist," Staudinger recalls.
After completing his doctoral degree in Biochemistry & Molecular Biology at the University of Texas Graduate School of Biomedical Sciences, Staudinger spent three years in the pharmaceutical industry as a post-doctoral research fellow at Glaxo-SmithKline.  He credits the corporate world's fast-paced environment for being able to quickly and effectively create and distribute the COVID-19 vaccine in just 8 months. "The corporate world can move at the speed of light, the power that they can bring to the table is unbelievable," Staudinger said. "In drug discovery, it typically takes around 10 years and a billion dollars to take a molecule from discovery to market. Much of that cost is involved in clinical trials. The importance of basic science in unveiling these types of basic molecular pathways is making a difference in the well-being of a patient down the road."
He began his career in academia at the University of Kansas Medical Center, and after a brief second post-doc then spent 16 years at University of Kansas School of Pharmacy before ultimately accepting a leadership position at KCU's Joplin campus in 2017. Along the way, Staudinger has carried many lessons with him throughout his career. "I learned early in my career not to fall in love with your hypothesis," Staudinger said. "That grit and resilience are key ingredients to becoming a scientist, and that I am also very passionate about being in the classroom and nurturing intellectual curiosity in students."
Staudinger aims to build an ethos and share the importance of the pivotal interface between basic and clinical science with his students and fellow researchers. "I hope to leave a legacy at KCU of inspiring the interface between basic science and clinical science endeavors. I hope to create a culture that can carry on even after I leave," Staudinger said. Scientific breakthroughs like Staudinger's basic science tools allow the pharmaceutical companies to get patients the most effective and best-in-class medications possible, faster. Basic science is at its best when life-saving therapies have the opportunity to make a difference.