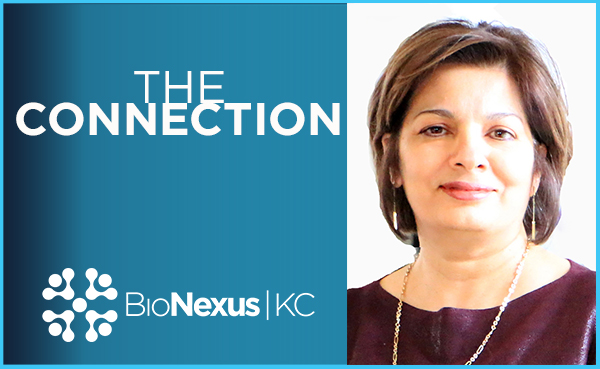 An exceptional researcher must have fundamental skills of documentation and exploration, all while keeping an eye on the horizon for the unknown. That trailblazing spirit has been a driving force for Zohreh Talebizadeh, PhD, Director of Autism and Neurodevelopmental Disorders, Genetics Research Laboratory at Children's Mercy. Her mission is to create collaboration between genetics research and health outcomes to make autism research more translational by incorporating patient perspectives.
Talebizadeh's autism research focuses on genetic and environmental factors and their interactions to identify those contributing to the root cause of this complex neurodevelopmental condition.  She recently published her work combining experimental data with computational genomic analysis to provide new evidence for the potential role of epigenetics, changes in gene activity caused by modifications beyond the coding part of DNA sequence, as a contributing factor to the etiology of autism.
She developed and led a collaborative initiative called Autism Genetics and Outcomes (AutGO). This initiative promotes a partnership between genetics and outcomes researchers to cultivate research strategies informed by both fields. The unifying core components of AutGO include a conceptual framework, applicability, and implementation. The mission for Talebizadeh is to incorporate the patient perspective at earlier stages of research to increase impact throughout the treatment process. Success with this conceptual framework resulted in Dr. Talebizadeh serving on the Newborn Screening Translational Research Network (NBSTRN) Steering Committee, organized by the American College of Medical Genetics.
Talebizadeh was introduced to and immediately fascinated by DNA in high school. This interest lured her to study genetics in college, but that wasn't a trivial endeavor. There was only one school in her home country of Iran that had a genetics program, and it was on the border of Iran and Iraq. "Going to college in a war zone, in pursuit of my passion, set the stage for my determination and perseverance," Talebizadeh said. "There is not a day that goes by that I am not mindful of young and talented students in underdeveloped countries that do not have access to resources that are available here."
After earning her PhD in Genetics from the University of Nebraska Medical Center in 2000, she came to Kansas City to begin her post-doctoral fellowship at Children's Mercy where she studied complex rare disorders such as Prader-Willi syndrome. It was this study that narrowed her research focus to studying the genetics of autism.
Talebizadeh is serving as the Chair of the current Collaborate2Cure series powered by BioNexus KC, focusing on Autism Spectrum Disorder. The goal of the series is to create a platform to foster multidisciplinary collaboration in studying autism and neurodevelopmental disorders. "The need to integrate the knowledge and perspectives not only from multiple scientific silos but also from the populations impacted by these conditions presents a significant challenge to researchers," Talebizadeh said.
When not working on her research, Talebizadeh devotes her spare time and resources to human rights advocacy and giving a voice to the voiceless. She credits her difficult path to education and her unique life experiences with thinking outside the box and taking unorthodox approaches in her professional and personal work. "Being exposed to extreme environmental factors during my childhood and education (growing up during the Iranian revolution, attending college in a war zone, and immigrating to a new country) equipped me with a unique life perspective," Talebizadeh said. "It feels as if you are an untold story and that makes you enjoy listening to others' challenging life stories."
For Talebizadeh, her work provides puzzles to solve and allows for creativity and novel ideas. She is inspired by building new multidisciplinary collaborative research opportunities to advance the understanding of autism and to have better-informed treatments. Talebizadeh is a trailblazer, and her work will undoubtedly impact autism research, management, and advocacy.