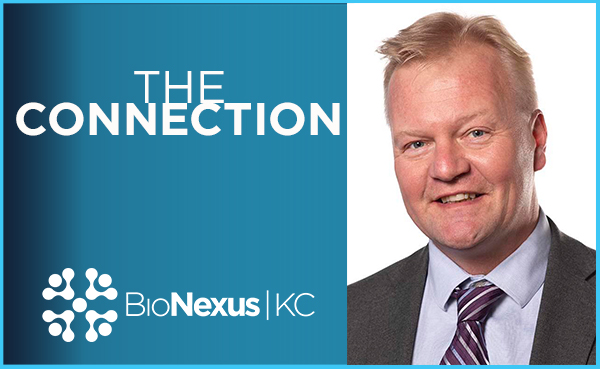 Medicine is often referred to as an "art" rather than a science. Art by its nature is creative, reactive, and emotive. With more genetic research and functional DNA analysis available, researchers like Dr. Tomi Pastinen, Director of the Genomic Medicine Center at Children's Mercy, strives to treat medicine more like the science it is. The promise of this approach is to treat causes of disease, not simply react to the symptoms.
For Pastinen, the goal is to integrate cutting edge research tools with new innovations into a translational diagnosis opportunity for current patients. Specifically, DNA samples submitted for clinical use undergo whole genome sequencing rather than routine short sequence sampling, an approach that is particularly impactful for pediatric patients with rare diseases. "We do believe that much of the variation in unexplored territories of the human genome explain most unsolved diseases that currently constitute over half of our patients," Pastinen said.
Currently, patients with rare diseases must wait 5-7 years before receiving a diagnosis and half never get a diagnosis at all. "We hope to squeeze that to less than a year time frame and increase the yield of diagnosis," he said.
Pastinen is a self-proclaimed data geek but finds the greatest satisfaction in his work when his decades of research change the lives of a patient and their family. He created and leads the Genomic Answers for Kids program at Children's Mercy. "This program is a large-scale approach to merge the research technologies that we've developed together with clinical assets and genetic assessment," he said. "Our goal is to become a leader here in Kansas City to diagnose rare diseases and to shorten diagnostic odysseys faster."
Pastinen first became fascinated with genetics growing up in Finland where there are world leading genetic research labs. After medical school in Helsinki, he built his own lab from the ground up at Canada's McGill University, where he stayed for 20 years before coming to Children's Mercy.
Through collaborations with the University Kansas Medical Center, Rare KC and other Midwest institutions, Pastinen hopes to establish a regional resource for advanced genomics that provides families access closer than Boston or Stanford. Genomic Answers for Kids is truly a unique, inclusive program bringing in rare disease data from 10,000+ patients and their families within Children's Mercy footprint. Their collaboration with Rare KC provides an opportunity to expand their reach beyond the walls of the hospital. The result is moving towards the goal of increasing the diagnostic yield of 20-30% to a majority of undiagnosed pediatric patients. "We need everyone to play together, clinicians, families, researchers and this team effort is happening here in Kansas City," Pastinen said.
The "art" of medicine had its place historically, but now that the data era has arrived, the science of medicine is delivering. "When I was in medical school, a lot of medicine was still based on the art of medicine rather than the science and what appealed to me was that there was a direct cause and effect," Pastinen said. "We know that your DNA can be the root cause that leads to a specific molecular defect in your cells and tissues, so we can track disease through its origin to the symptoms and signs of disease. This gives us the opportunity to fix the underlying problem and we are getting closer to that goal." Thanks to leaders like Pastinen, there is a new framework in treating rare pediatric diseases.