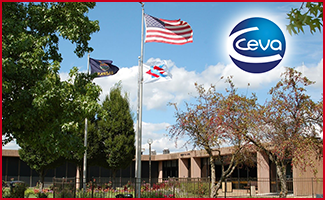 National Biomanufacturing employment increased significantly over the past decade and is projected to continue growing by double digits annually – exceeding the overall private sector growth nationally. In the region surrounding Kansas City extending from Columbia, Missouri, to Manhattan, Kansas, the number of life science companies increased significantly between 2009 and 2017.
Employment among the region's 300+ life science companies grew more than 2-fold during the same time and increasing from 18,836 to 38,463 employees. The Kansas City Area Life Science Institute 2015 Industry Census surveyed regional companies revealed most companies planned to add employees over the next three years. These companies, however, express difficulty in filling entry level job vacancies.
The Kansas City Kansas Biomanufacturing Training Laboratory (KCKBTL) was created to bridge the awareness gap between the public and opportunities available in the biomanufacturing industry. Moreover, it provides training for future employees of the biomanufacturing industry. The Laboratory's summer externship program for Kansas City Kansas Community College faculty and Kansas City Kansas Public Schools high school science teachers contributes toward achieving both KCKBTL objectives.Working with Ceva Biomune (an animal pharmaceutical company in Lenexa, Kansas), six Kansas City Kansas Public School teachers were offered summer externships in spring of 2017. The externships consisted of three rotations for teachers in pairs and each rotation lasted two weeks in the summer. A stipend was provided to each participating teacher.
Participating teachers experienced firsthand the processes involved in manufacturing a product. They worked with company department leaders and technicians to increasing their knowledge about biomanufacturing opportunities available in Kansas City for their prospective students. Additionally, they learned important skills employers require of employees in entry level positions, e.g. ability to problem solve, work as part of a team, and a good understanding of the metric system.
The externs learned how global pharmaceutical manufacturing corporations operate and that many of their students can enter the job market directly after high school. The teachers realized, however, that they need to adjust curriculum and their classroom teaching methods to prepare students for careers in biomanufacturing. Based on post-externship feedback, the participants acknowledged their intent to alter and enhance their instructional focus by putting emphasis on problem solving, critical thinking activities and writing. The teachers modified their lessons to emphasize aseptic technique in the lab, increased the use of metric system related assignments, and introduced students to writing lab reports with an emphasis on legibility. Additionally, they helped the students see the relevance of material they are learning in class to future job opportunities.
This first externship experience with CEVA as a biomanufacturing partner was highly successful. The teachers who participated were open to a new opportunity, took the experience seriously, and gained knowledge about biomanufacturing, CEVA Biomune, and employment opportunities for their students.
"We have a growing gap in our educational system when it comes to informing students about how life-saving vaccines are developed and produced. Instructors want to prepare their students to successfully enter the job market. But many do not have first-hand knowledge of processes and procedures involved in taking a concept for a vaccine all the way through research and development to become a product available for purchase," said Daryl Pint, CEO Ceva Biomune. "These externships are a valuable step in successfully bridging this gap. We heard great feedback from the teachers who participated, and our team looks forward to continuing this partnership in the future."