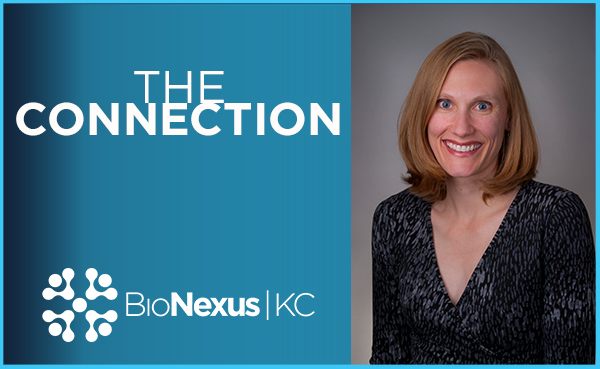 Making a choice can be both simple and difficult. Research shows that people most often ultimately make an impulsive decision. Dr. Amanda Bruce works to better understand the brain's basis for decision making. She is an Assistant Professor of Pediatrics at the University of Kansas Medical Center,  Children's Mercy Kansas City, and part of the Center for Children's Healthy Lifestyles and Nutrition, a cross-site center between Children's Mercy and KU Medical Center. The paradigm shift from treating illness to improving health often lies in the repetition of good decisions. Bruce is researching the brain's activity around choices to eat healthier, exercise more, and adhere to prescribed treatments to recognize and encourage better decision-making.
Bruce is a licensed clinical psychologist and aims to identify brain areas involved in making choices using functional magnetic resonance imaging (fMRI). The technique uses blood flow as a proxy for brain activity, allowing Bruce to uncover which areas of the brain are active during certain tasks. In a recent study, Bruce and her team asked kids to make food choices while in an fMRI scanner and had them report on a 4-point scale how much they wanted to eat a certain food. Then they were asked how much they thought their mom would want them to eat that same food. "Not surprisingly broccoli pops up and the answer is different," Bruce said. "We saw that those decisions were represented by different brain regions. We saw the brain region for evaluation light up for what they wanted but then when thinking about their mom's wishes, activity was noted in the dorsolateral prefrontal cortex known to be involved in deliberate, conscious decision making."
It's the idea phase that is most enjoyable for Bruce, how to make a research study work and the impact it will have on people's lives. Bruce isn't surprised that she became a researcher and clinician in an academic setting. Both of her parents were teachers and made learning a big part of her life. "That's what my research is all about, discovering new things, testing hypotheses to figure out what is and what isn't true about human behavior," Bruce said. In addition to her research, she also teaches 3rd year medical students at the KU School of Medicine. She started her collegiate study at the University of Kansas for her undergrad, and then moved to Penn State for graduate school, where she met her husband. She subsequently completed a year as a research assistant at Brown before her internship at the VA Hospital in Boston.
Bruce and her husband moved to Kansas City 12 years ago and have watched the city grow. "The atmosphere both in the arts, sports and the academic scene has improved. Both KU Medical Center and Children's Mercy have made strategic hires and you can see evidence of their growth by the buildings they're putting up," Bruce said. "They are doing exciting things both in patient care and research."
Bruce and her husband have 10-year-old twin girls and an 8-year-old daughter that are all the same size and often get confused for triplets. She loves taking her family to the pool throughout the summer, cooking, garage sales, and long family walks to encourage good conversations. She even admitted to serving the occasional can of Pepsi and bag of Doritos.
If the brain basis for good decision making was charted and identified, the impact on health would be substantial. The ultimate goal of Bruce's research is to understand what makes a healthy choice and then encourage patients to make more of them. "Is it going to be a brownie versus an apple, a walk versus a movie," Bruce said. "Our goal is to help folks move towards healthier choices for both kids and adults." With this understanding, a patient has a clearer path to be better to their future self.