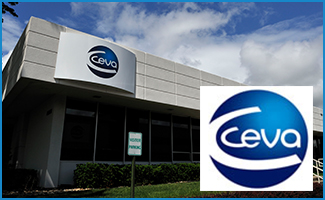 Different Than Other Animal Health Companies
Our vision: "Together, we are building a new reference to create value beyond animal health" is at the core of everything we do.  We work with customers, industry leaders, and educators to advance the health and wellbeing of both animal and human populations.
There are three key elements to our mission:
Dedication to combating zoonotic diseases – those which can be spread from animals to humans such as avian influenza and salmonella – and by extension the threat of serious pandemics
Commitment to helping to feed the world through ensuring sufficient and safe protein sources
Provide products and education to encourage the bond between humans and animals and help them live happier and healthier lives together.
During 2006, Ceva acquired Biomune Company which led to the establishment of our North American headquarters in Lenexa.  Since then the company has invested over $70 million dollars in capital improvements to expand vaccine production and research and development capabilities.  Ceva is licensed to export vaccine to 80 countries.
The Kansas City Business Journal ranks Ceva as the 3rd largest animal health company and the 12th largest manufacturer in the Kansas City region.
The company is known for promoting the health and wellbeing of companion animals by offering products to reduce unwanted behavior, control parasites, reduce pain, improve mobility and promote healthy skin and teeth. Ceva's key products for pets include the Vectra® and Catego™ line of parasiticides, the pheromone products Adaptil® and Feliway®, Douxo® dermatology products, and TRP-Tri-COX®.
Ceva is known as a global leader in the field of poultry vaccines.  One in every four chicks worldwide is vaccinated with a new-technology vaccine produced by Ceva.  During 2016, Ceva launched its U.S. swine business unit and began selling products to manage reproduction and prevent and treat anemia. The company uses DNA analysis to produce custom vaccines for both poultry and swine.