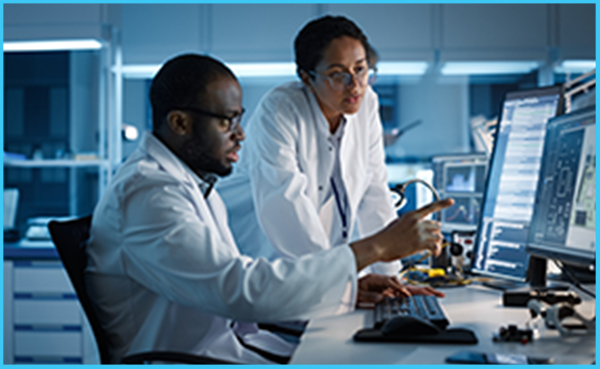 Biosensing combined with artificial intelligence will provide the foundation for next-generation rapid diagnostic systems. Foothold Labs uses biology as a circuit to create a portable, next-generation diagnostic platform that uses sensitive detect infectious disease-related proteins cost-effectively at low saliva concentrations and selective biosensors to cost-effectively detect infectious disease-related proteins at low concentrations in saliva in 5 minutes. The NanoRev devices are cloud-connected for data sharing, aggregation, and continuous disease surveillance reporting to decision-makers. The most significant advantage is that each test provides a quantitative report of copies of live viruses present in saliva. This allows for fidelity contact tracing and instant on-site risk assessment to the public at points of entry before slowing.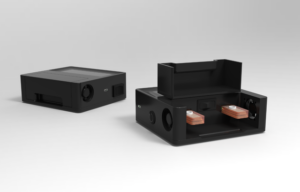 Beyond the pandemic response, Foothold Labs has the bioengineering and manufacturing capability to develop custom biosensors for specific applications. Biosensors provide a label-free direct detection method and a quantitative result within minutes. Additionally, new biosensor designs allow little to no sample preparation before analysis.  The NanoRev technology uses an impedance-based detection method, making ultra-low levels detection possible through direct engagement between the bioreceptors and target antigens. 
Foothold Labs was recently awarded an Air Force AFWERX Dual Use Technology SBIR Phase II for $750,000 and has been recommended for funding for a National Institutes of Health RADx Program, and was recently accepted into the Harvard University Wyss Institute for Bioengineering Diagnostics Accelerator for 2023. Foothold Labs also has significant traction in the animal health market for point of care and infectious disease response applications.  
Foothold Labs is looking for partners to test their diagnostic technology in a clinical setting and validate the data against PCR or ELISA gold standard testing methods. 
By: Foothold Labs