Virtual via Zoom
MO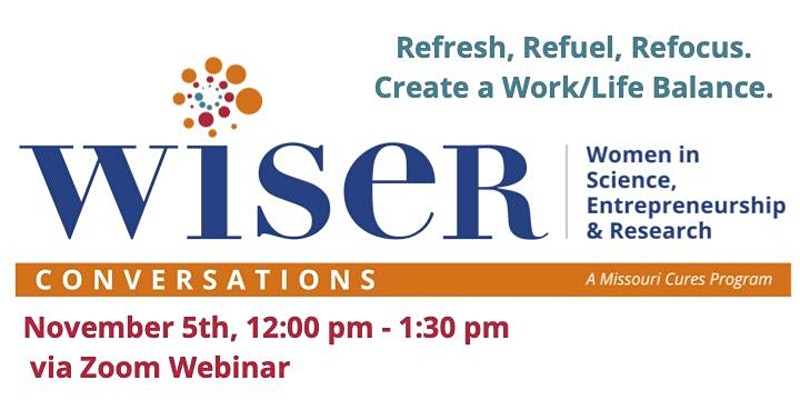 Working together, we're WISER.
A WISER event unlike any other as we focus on how we re-emerge stronger and more resilient that before.
Join us, virtually, as keynote speaker, Kim Becking, President, Momentum Motivation presents: Build a Momentum Mindset: Bounce Forward, Boost Resilience and Re-Emerge Stronger and Better Than Before.
Refresh and destress with a Mindful Moment with Joy Millner, Professional Wellness Speaker, Co-Founder and Co-Director of Fit and Food Connection.
Learn from our incredible panel, moderated by Dena Ladd, as they discuss the challenges, successes and strategies for finding a work/ life balance.
Featured Panelists:
Moderator: Dena Ladd, Executive Director, Missouri Cures Education Foundation
Stephanie Reganon, Executive Director, Innovation Partnerships Danforth Plant Science Center
Jamila Owens-Todd, Ph.D., R&D Manager, PHYTOS Cannabis, Owner, Golden Grocer, and Adjunct Professor, Saint Louis University
Kelly Fischer, Chief People Officer, Benson Hill
Gabrielle Cole, Co-founder & Co Director, Fit and Food Connection