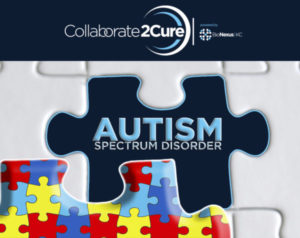 Autism Spectrum Disorder (ASD) is a complex condition with a wide range of symptoms and severity. This session focuses on comorbidity (co-occurring conditions with autism) and research approaches that could facilitate identification of ASD subtypes. Several examples of comorbidities, including language impairments and GI issues, will be discussed in the context of improving subtyping in the ASD genetics and epigenetics studies, exploring functional significance of rare genetic variants, using medical registries in developing evidence-based guidelines, and developing integrated clinical programs to improve patient health outcomes.
AGENDA
Welcome and Introductions
Zohreh Talebizadeh, PhD, Professor, Director of Autism Genetics Research Lab, Children's Mercy
Dennis Ridenour, President & CEO, BioNexus KC
Presentations
Speakers

Valerie Hu, PhD, Professor of Biochemistry and Molecular Medicine, The George Washington University School of Medicine

Dustin Baldridge, MD, PhD,  Instructor in Pediatrics, Genetics and Genomic Medicine, Washington University in St. Louis

Daniel L. Coury, MD, Professor of Clinical Pediatrics and Psychiatry, Ohio State University College of Medicine and Nationwide Children's Hospital

Christina Low Kapalu, PhD, Child Psychologist; Associate Professor of Pediatrics, University of Missouri-Kansas City School of Medicine, Children's Mercy
Audience Guided Q&A
PLEASE NOTE: Collaborate2Cure is a multi-year series of events designed to stimulate collaboration and solve specific scientific challenges in the Kansas City region. Each year, Collaborate2Cure addresses a new health challenge; past challenges have included cancer immunotherapy, mitochondrial diseases, and value-based healthcare. BioNexusKC appreciates the term "cure" takes on a contextual meaning within the autism community – its use here is only as part of the name of this long-standing program term series and not specifically applied to the autism-focused events in this series. We respect all individuals in the autism community, and encourage you to share your voice in this year's events focused on the science around autism.