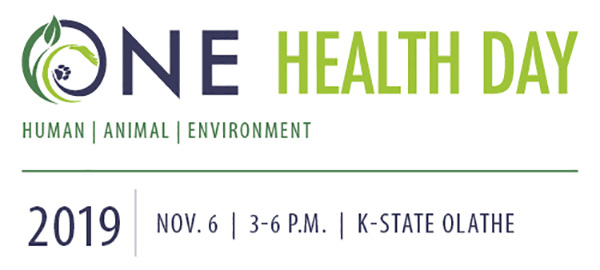 An upcoming community event takes a deep dive into how climate change is leading to more frequent and extreme weather events that are negatively affecting humans and animals.
"Climate Change and Extreme Weather Events: A One Health Perspective" is the topic of this year's Kansas City One Health Day. The event is from 3-6 p.m. Wednesday, Nov. 6, at Kansas State University's Olathe campus. It also will be live streamed for those unable to attend.
Kansas City One Health Day is part of an annual, international event focused on the complex interrelationships humans, animals and the environment share — referred to One Health. The day is intended to spotlight a particular aspect of this connection and inspire action and research through the new ideas and knowledge introduced at the event.
"Throughout my career in veterinary medicine, I've seen connections between animal and human health, and how they these affect and are effected by each other and the environment we live in," said Gary Anderson, director of the Animal Health and Food Safety Institute at Kansas State University's Olathe campus.
"Approaching medicine through this larger framework of knowledge that comes with One Health really helps move forward research, medical treatments and training for the next-generation of medical practitioners in a meaningful way," Anderson continued. "Ultimately, that enhances the quality of life for every person and animal."
Kansas City One Health Day is developed through a partnership with Kansas State University's Olathe campus and College of Veterinary Medicine,  BioNexus KC, BioKansas, the KU Edwards Campus and Frontiers: University of Kansas Clinical and Translational Science Institute
The groups are working closely to promote and advance bioscience research and discovery in Greater Kansas City, which is home to more than 240 life science companies with approximately 30,000 employees. The region's scientists, companies and institutions regularly collaborate on life science research, helping further position the region as a national leader in One Health.
Kansas City One Health Day features several prominent researchers who will explore various aspects of climate change.
Chuck Rice, university distinguished professor of soil science at Kansas State University, will deliver a keynote on the global impact of climate change and extreme weather events.
The human, animal and environmental aspects of climate change will be discussed by Barbara Polivka, associate dean of research and professor in the School of Nursing at the University of Kansas Medical Center; Ram K. Raghaven, assistant professor of GIS/spatial epidemiology at Kansas State University's College of Veterinary Medicine; and Terri Woodburn, program director of the professional science master program at KU-Edwards campus.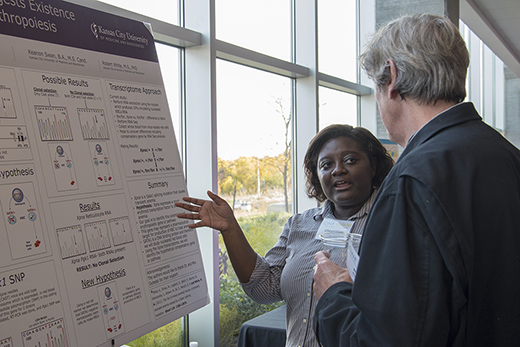 Additionally, the event features a scientific poster contest for high school, undergraduate and graduate students who have conducted prominent One Health-related research. Students will share their findings with attendees and judges for a chance to win scholarships.
Previous student research has looked at cancer development and detection, rapidly detecting Shiga toxin-producing E. coli in beef, metals from mining waste being leached into the floodplain sediments and more.
Attendees will have the opportunity for networking following the main discussion.
Registration and more information are at olathe.k-state.edu/onehealthday. The $10 registration price includes appetizers and refreshments. Admission for students is free.